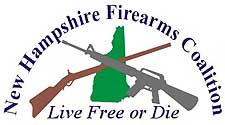 Milford, NH -(Ammoland.com)- Last month we released our grades for incumbents running for reelection to federal offices.  If you missed the email click here to see those grades.
Now it is time to add to that list by releasing the grades of the challengers of those candidates.
As with the incumbents, we carefully consider bill sponsorship, (some challengers have been elected to other offices), recorded roll call votes, public statements and responses to a comprehensive candidate questionnaire to make our grading determinations.  Then, after we have done all of our exhaustive research we release our scorecard. Once we release the scorecard, it is up to you the law abiding gun owner to decide who will earn your trust.
New Hampshire has the largest state legislature in America and it takes time to consider 800 plus candidates for 424 seats.  In past years, many folks have requested that we release our grades earlier.  We heard your requests and this year we are starting by releasing the grades for all incumbents seeking reelection to Federal offices.  Then, we will release grades for their challengers.  Next, we will release New Hampshire Governor and Executive Council and then, the candidates for the New Hampshire legislature.
So here are our grades for all challengers seeking election to Federal offices, click here to see what they mean:
US Senate – Jim Rubens (R) A*S.  When Jim Rubens served in the New Hampshire Senate he was a reliable pro gun vote.  However, he has not held elective office since 1998 so we have assigned a grade mostly based upon his responses to our 2016 candidate questionnaire.
US Senate – Tom Alciere (R) F-RS.  Tom Alciere has previously expressed views advocating the murder of police officers.  The New Hampshire Firearms Coalition stands for the rule of law as well as the Second Amendment.  Thus, Mr. Alciere has earned his grade of F.
US Senate – Maggie Hassan (D) F-RS..  As Governor of New Hampshire Maggie Hassan has vetoed several pro-gun bills such as Constitutional Carry, reforming the racist term "suitable person" as well as stating in clear language that she wants to ban certain firearms and magazines.
US Congress – District 1, Rich Ashooh (R) F-RS.  Rich Ashooh has refused to respond our survey.  Normally, that would result in a grade of RS. However, he was recently heard on a radio program explaining how he supports gun control.  In other words, gun bans.  Click here for the audio.
US Congress – District 1, Carol Shea-Porter (D) F-RS.  Carol Shea-Porter has previously served in Congress and voted to restrict your civil right to bear arms.  She wants to turn the country into a police state.  Here is part of a story regarding the new "security measures" she wanted installed at the parking garage for those in Congress:
Out of concern that guns could be smuggled into House office buildings via the parking garages, Rep. Carol Shea-Porter wants a review of Capitol Police procedures for searching and screening the vehicles and drivers authorized to park in indoor lots.
Shea-Porter suggests "a more widespread use of dogs, or the installation of metal detectors and inspection stations between the garages and the rest of the complex."
And after winning the First Congressional District Seat in 2012 by the narrowest of margins, one of her first goals was to go after firearms:
"MANCHESTER — U.S. Rep. Carol Shea-Porter will push for Congress to enact new gun control measures in the coming year, including a ban on 'high capacity' magazines for firearms. The New Hampshire Democrat said Monday she is "determined" to help bring a vote in the U.S. House on legislation that would ban high capacity clips."

Further on in the article it says: "Shea-Porter said she would also be open to reinstituting a ban on so-called 'assault weapons,' generally understood to mean semi-automatic rifles that meet certain criteria. Many semi-automatic rifles were previously banned for sale to civilians in the United States under a ban that was enacted in 1994, which has since lapsed. Discussing other facets of gun control, Shea-Porter said she would also be interested in Congress exploring expanded gun registrations, …"
All of our research shows that former member Carol Shea-Porter is looking to take away your civil right to bear arms.
US Congress – District 2,  Jim Lawrence (R) A.  When Jim Lawrence served in the New Hampshire House of Representatives he proved to be a reliable pro-gun Representative.  In addition, last year he came to Concord to support SB 116, Constitutional Carry.  Jim also completed his NHFC survey 100% pro-gun.
US Congress – District 2, Jack Flanagan (R) D-RS.  As a State Representative, Jack Flanagan has avoided votes on firearms bills.  In addition, he asked an NHFC Board Member for instructions on how to complete a candidate survey.  These actions show that Flanagan has little to no understanding of Second Amendment issues and doesn't even want to learn.
For example, just two months ago on June 16th, 2016 when the House and Senate could have forced the Governor to sign Constitutional Carry into law, Flanagan sided with the tax and spend politicians and voted against Constitutional Carry.  This was not the first time he voted against important bills like this.   Last September, in a last ditch effort to get a budget passed, he chose to vote against the gun owners as well.  The simple "budget fix" bill SB9 that was passed on September 16th, shows that Rep. Flanagan was willing to throw the gun owners under the bus on a bill that was guaranteed to pass.
In 2013, when given the chance to reduce the fees for friends and family who carry firearms and might visit New Hampshire, Flanagan thought revenue to the state was more important than cutting the cost for those who need a non-resident New Hampshire pistol/revolver license.  The bill would have reduced the cost from $100 to $20 for your friends who come to New Hampshire and choose to carry a pistol.
I am including our grades for all incumbents seeking reelection to Federal offices so you can compare them to their challengers:
US Senate – Kelly A. Ayotte (R) D- Senator Ayotte has:
Consistently refused to support filibusters to stop new federal gun control;
Voted to confirm anti-gun Loretta Lynch as US Attorney General;
Recently joined with Senator Collins of Maine to restrict your right to bear arms;
Finally, Senator Ayotte also meets the definition of a "promise breaker" because she broke all of the promises that she made in 2010when she first ran for the US Senate.  Thus, the proper grade for Senator Ayotte is D- PB.
US Congress – District 1, Frank Guinta (R) A.  As a Congressman Frank Guinta has:
Consistently voted to uphold your constitutional right to bear arms; Congressman Guinta has sponsored several bills that would:
1) Make your New Hampshire pistol / revolver license valid in the other 49 states;
2) Sponsored a bill that would allow the sale of any firearm across state lines helping licensed gun dealers in sales tax free New Hampshire;
3) Sponsored legislation to end the ban on concealed carry in US Military installations, (including recruiting centers);
4) Has vocally opposed the anti-gun UN Small Arms Treaty;
5) fought last years stealth move by the Obama Administration to ban common .223 caliber ammunition and then, after the Obama Administration backed down, he co-sponsored a bill to prevent another administration from attempting to ban ammunition;
6) Congressman Guinta has also co-sponsored the Hearing Protection Act which removes sound suppressors from the National Firearms Act.
7) And, most recently, he fought with the weak kneed leaders of his own party to prevent any new gun control from being voted on.
US Congress – District 2, Anne Kuster (D) F Congresswoman Kuster has received a failing grade because of the numerous letters that she has sent to NHFC Members boldly declaring her support for more and more restrictive Federal gun control.  We do not expect the tiger to change her stripes.
Here is what our grades mean:
A+    2nd Amendment leader, sponsors and promotes pro-gun legislation.
A     Solid 2nd Amendment supporter, votes with NHFC, Inc. position 100%.
B     Basically pro-2nd Amendment, but lacks understanding or solid conviction.
C     Not considered a good grade. Has voted, or probably would vote against NHFC, Inc. position.
D     Expected to always vote against gun owners' civil rights.
F     Sponsors or promotes legislation hostile to 2nd Amendment civil rights.
?     Failed to respond.
RS     Indicates a deliberate refusal to accept or respond to survey. Indicates open hostility to the Second Amendment.
PB     Has broken written promises concerning actions on Second Amendment Issues.
*S     After an "A" or "A-", grade is solely based on survey, without a voting record to back it up.
I hope these grades are helpful.  Please watch your email for additional grades and your postal mail for a final scorecard on all candidates.
Thanks for your support.
In Liberty,
Scott A. Krauss
President – NHFC
P.S. The New Hampshire Firearms Coalition is working tirelessly to keep gun owners like you up-to-date on as many gun issues as possible — please consider contributing to the effort by chipping in $15 or $20.
Was this email forwarded to you?  Click here to go to our home page and sign up for legislative alerts.
Not an NHFC Member?  Click here to join.
About New Hampshire Firearms Coalition:
The New Hampshire Firearms Coalition is New Hampshire's only No Compromise Gun Rights Organization. While many so-called "gun rights groups" work to curry favor with politicians and the media, NHFC is working aggressively to hold politicians accountable and to put a stop to gun control.
For more information, visit: www.nhfc-ontarget.org.