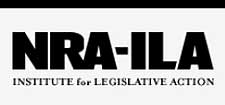 Washington, DC – -(Ammoland.com)- The National Rifle Association (NRA) today took aim at Question 3, the Michael Bloomberg funded gun control initiative that will appear on the Maine Ballot this November.
During remarks at the Maine Policy Center's Freedom & Opportunity Luncheon in Portland, ME, Chris W. Cox, executive director of NRA's Institute for Legislative Action (NRA-ILA), warned voters that Question 3 would not prevent criminals from obtaining firearms but would criminalize common practices of law-abiding gun owners.
"Former New York City Mayor Michael Bloomberg is pouring millions into trying to make the state of Maine just like New York City when it comes to gun control," said Cox. "Whether or not you own a gun, you need to know that Question 3 would be a nightmare for all of you."
Anti-gun New York billionaire Michael Bloomberg has dedicated his fortune to drowning out the voices of law-abiding gun owners by spreading misinformation about his unenforceable and unfunded ballot initiative. The NRA has committed its resources and grassroots organization to educating voters on the truth and defeating this extreme gun control ballot initiative.
Nothing in Question 3 would prevent criminals from obtaining or using firearms; this intrusive legislation would only hurt law-abiding gun owners by imposing unnecessary, burdensome restrictions on common activities that pose no danger to public safety. If approved, the mandate would force law-abiding gun owners in Maine to drive to the gun store, stand in line, surrender personal information and pay a transfer fee just to loan their hunting rifle to a neighbor for the weekend.
"Why do Bloomberg, Obama and Hillary Clinton really want their so-called 'universal background checks'? It isn't about public safety or gun bans or anything else; it's about power and control," Cox explained. "Question 3 will cut another chunk out of your freedom. You need to stand up for your rights, stand up to the Michael Bloombergs and Hillary Clintons of the world, and vote No on Question 3."

Question 3 will be on the ballot in Maine during the general election on Tuesday, November 8, 2016.
About:
Established in 1975, the Institute for Legislative Action (ILA) is the "lobbying" arm of the National Rifle Association of America. ILA is responsible for preserving the right of all law-abiding individuals in the legislative, political, and legal arenas, to purchase, possess and use firearms for legitimate purposes as guaranteed by the Second Amendment to the U.S. Constitution. Visit: www.nra.org