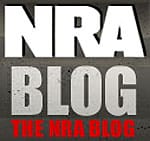 USA – -(Ammoland.com)-As the world turned their eyes to Brazil, 19-year-old shooter Ginny Thrasher roared from the middle of the pack to defeat China's gold-medal marksman Du Li in the women's 10-meter air rifle competition Aug. 6 at the 2016 Summer Olympic Games in Rio de Janeiro, earning the first gold medal of the entire games and catapulting herself into the national spotlight.
Though the young Virginia native only began shooting a meager four years ago, she climbed quickly through the ranks of her high school shooting team, West Springfield High, before moving on to West Virginia University's renowned squad where she made headlines and history in her accomplishments in air and smallbore rifle, propelling her Mountaineers to a fourth straight NCAA national title.
School shooting programs and teams, like the champion Mountaineers and the Spartans of West Springfield, routinely receive grants from the NRA Foundation, empowering high schools and universities to create and improve shooting teams, giving young Americans the chance to embrace the shooting sports and achieve greatness.
Just like Ginny.
West Springfield High School received merchandise grants from the NRA Foundation in 2011 and 2012 of nearly $5,000, which helped the school start the team of which Ginny Thrasher took her first competitive shots.
Edie Williams is the shooting team coach at West Springfield, whose son, then a student at the school, asked for help in starting a team. When Williams consulted shooting team coaches throughout surrounding Fairfax County, it became clear beginning a program was impossible without equipment.
Williams reached out to the NRA, and upon filling a grant request for the proposed team, received the equipment necessary to get the shooting squad up and running. The next year, with the help of a second NRA Foundation grant, Williams said the team doubled in size, welcoming several new students into the sport – including Ginny Thrasher.
Without [the NRA Foundation's] support, there would be no rifle team at West Springfield High School, and Ginny would not be shooting precision rifle at the 2016 Olympics," Williams said, adding that such grants "provide the means for young people, who may not otherwise engage in a varsity sport activity, to join a sport that requires a great amount of discipline but holds many other opportunities including college scholarships."
The Foundation's support expands to college and university shooting programs as well. Thrasher's school, West Virginia University, has also received several NRA Foundation grants, providing the Mountaineers' rifle team with three grants – one in 2012 and two in 2016 – with nearly $12,000 in gear, including Anschutz 8002 air rifles, pellets, gloves, boots and a match sight set, according to Christie Majors, the NRA Foundation Director of Finance.
Read the rest of this story on NRA Blog at https://www.nrablog.com/articles/2016/8/nra-foundation-grants-help-school-shooting-teams-mine-golden-opportunities/