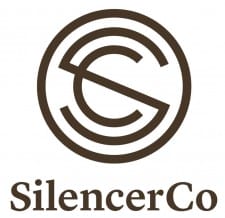 West Valley City, UT -(AmmoLand.com)- SilencerCo is proud to come from the land of the free and the home of the brave.
To celebrate our rights as citizens of the United States, we wanted to create a video series that highlights how Americans use silencers in their everyday lives.
Our first episode features Wade, an oral surgeon from Park City, and his son Tanner. Click the image to watch the episode and see what a SilencerCo Omega and P-51 Mustang have in common.
Have a story that needs to be shared? Email us at [email protected], and you might be featured in one of our upcoming episodes.
About SilencerCo:
Born and bred in the land of the free, SilencerCo started life when two men in a garage machined, welded, and shaped their dreams into reality. They had one core belief: Guns don't have to be loud. Now in our eighth year of existence, SilencerCo makes more silencers than anyone else in the market. We set the bar high for quality and innovation because in the end, that's all that matters.
For more information, please visit www.SilencerCo.com.