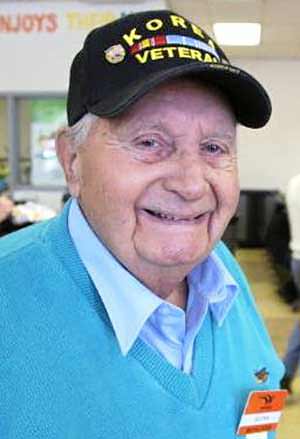 Maryland – -(Ammoland.com)- It is with a heavy heart that we share with you that ED ITTER, long time Workshop carver, chairman, teacher and Hall of Fame member, has died.
Ed, a Korean War veteran, began exhibiting at the Waterfowl Festival in 1972, just one year after the festival's inaugural year-2016 would have been his 45th Festival. He began volunteering as Chairman of the Workshop in 1994, and continued to serve the Festival and make plans to teach his very popular children's decoy painting workshop right up until the time of his passing.
His wife Carol was a constant partner in his Festival efforts, volunteering with him every year.
For the past 15 years he organized the miniature decoy painting class for children visiting the Festival. During the first four years of this program he sponsored the activity by purchasing the molds, paint brushes etc. with his own money. Teaching young people was his favorite activity.
"There's not too many of them left" he lamented once when speaking about carvers "so it's important to nurture the carvers of tomorrow."
The Pasadena resident had been making decoys for more than 50 years, was a world champion carver and had sold his birds all across the world. Loyal customers included actors Harrison Ford, Robert Redford, Tom Selleck and Fran Drescher all of whom have space on his office wall in autographed photographs.
We will all deeply miss Ed's smile, passion for the Festival and easy going way with our visitors. He truly was one of a kind with a very big and generous heart, he will be dearly missed.
Family and friends gathered at Gary L. Kaufman Funeral Home, 7250 Washington Blvd. Elkridge, MD 21075 on Thursday and Friday, September 1 and 2. A Life Celebration service was held in the Kaufman Vermillion Chapel on Saturday, September 3, 2016. Interment Meadowridge Memorial Park. Family wishes donations to be made to St. Jude Children's Research Hospital, 501 St. Jude Place, Memphis, TN 38105.
Waterfowl Festival
For the full schedule of events, Festival map, directions and parking information, visit www.waterfowlfestival.org!