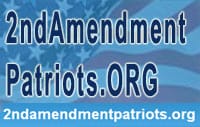 Indiana – -(Ammoland.com)- As we close in on the final days before the elections; federal, state and local, I don't want to sound like the sky is falling, but if anyone has been thinking of getting the long desired firearm but has just been putting it off might want to consider making that purchase before election day.
The reason being that there is no certainty to know how these elections will shake out, but it's always been the drill that when folks perceive threats to gun rights many will race to gun shops like locusts on crops.
There might not be any reason to bring this up, but it's a lot more enjoyable to shop for a new firearm or a certain caliber of ammunition when it doesn't look like "Black Friday."

Earlier this year I purchased an Ithaca 20 gauge shotgun commemorating Indiana's Bicentennial.
There were 200 made. As with all commemorative firearms they are overpriced, but it is a neat gun. A couple other senators also purchased one. They're 24kt gold plated and made in the USA according to their ads. American Legacy Firearms is presenting these guns. They called me a few days ago because they have one left, edition #142 and are selling it at a reduced price. I am not selling this for them and I don't get a commission.
They just asked if I knew anyone who would be interested. You can contact Carole Cohen, Sales
American Legacy Firearms, Inc.
1001 Smithfield Drive, Suite 201
Fort Collins, CO 80524
970-221-0502 Local
970-305-8172 Direct Line
1-877-887-4867 X216
970-221-0614 Fax
Jim and Margie 
2nd Amendment Patriots
STAY UNITED
About:
The Second Amendment Patriots are a local group of Indiana citizens dedicated to preserving the rights, freedoms, and civil liberties of every American by educating the American public of the founding and history of this country and its founding fathers by explaining the role, functions and purpose of the U.S. Government; and by teaching the need and importance of an armed American public, in order to allow for a more prosperous and respectful country consisting of American citizens with a pledge of allegiance to their country and who will at the same time, voice their demand to take back the present overwhelming power of the U.S. Government and deliver it into the hands of the people to which it belongs. Visit: 
www.2ndamendmentpatriots.org