By Major Van Harl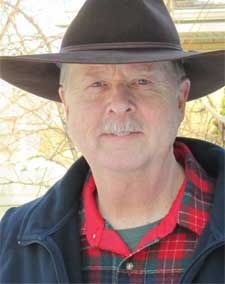 Wisconsin –-(Ammoland.com)- "Have your musket clean as a whistle, hatchet scoured, sixty rounds of powder and ball and be ready to march at a minute's warning," order number (rule) two of Standing Orders, Roger's Rangers.
I have decided I need to learn something new every day.
So, I leave how-to books, military manuals and modern preparedness literature next to my bed. This way before I pick up my latest apocalyptic, dooms day novel to enjoy some light reading that helps me fall fast asleep, I make myself open one of the above type books and learn something useful.
I keep my old Ranger Handbook very close to me nowadays. The Army issued it to me when I attended Infantry school almost thirty-five years ago.
Rule nineteen of Roger's Rangers is, "Let the enemy come till he's almost close enough to touch–then let him have it and jump out and finish him up with your hatchet."
Major Robert Rogers, of the famous French and Indian Wars and Roger's Rangers believed in being prepared for action at all time and he believed very strongly in having a tomahawk and knife always at the ready. Granted this was in the days of single shot, muzzle loading rifles, that once fired in close combat may never get reloaded until after the fight is over. When your gun is empty and evil is still advancing on you, then pull out the sharp and pointed implements you brought to the fight, and stop the aggressor's advance.
When war was over, the soldier took their rifle and hawk, went home and then went hunting. Major Roger's Rangers did this, and the veterans of every war the US has fought in since the 1700s, to the latest war down-range in the sand, come home and do the same thing. The type of rife may change but the "hawk" stays the same.
Henry Repeating Arms has a classic 30/30 lever action rifle on the market. What is different about this Henry rifle is its color-case finish, accomplished by one of the best in the firearms finishing business, Tyler Gun Works of Friona, Texas . Bobby Tyler the owner does marvellous color case finishing for Henry and has turned this 30/30 lever rifle into a classic. The rifle looks like something your great grandfather may have ordered from the Sears catalog a hundred years ago, sight unseen and been extremely happy with when the firearm arrived.
Bobby Tyler does the color-case finishing on all the Henry rifles, to include the lever action 45/70, the 30/30 and the 1860 Original Henry in 44/40. He admitted to me that he adds a little extra gunsmith "love" to the Original Henrys he finishes. I believe when he was finishing my 30/30 lever action rifle he gave it the same treatment as its expensive elder brother, the Original Color- Case Henry got. My color-case Henry 30/30 is gorgeous, and I know that is not a real rugged-guy term, but the rifle truly is sharp.
Mr. Tyler also makes tomahawks that he color-case finishes and I got my hands on one of them. The finish on the "hawk" is just as pronounced as on the Henry 30/30 rifle and this makes for an excellent pair of tools to hunt with and delay evil with.
The fighting "hawk" is still used today by American soldiers deployed in harm's way. The "hawks" that Mr Tyler makes meets, and with modern steel exceeds, anything Major Roger's Rangers could have used back in the day.
I must admit I was not very fond of the 30/30 rifle cartridge for many years. The problem was with me, not with the cartridge. I did not understand what it could really accomplish as a hunting round and as a caliber of ammunition that could save your life against those who meant to do harm and destruction to your family. I mistakenly thought it was even kind of marginal for white tail deer, let along anything bigger and more dangerous.

Times have changed for the venerable old 30/30 cartridge and Tim Sundles of Buffalo Bore Ammunition plays a big part in this new equation. Mr. Sundles' 28B, 30/30 Win lead-free ammo uses a 150 grain Barnes TSX bullet that will allow you to take on almost anything in the lower 48 States. You can sight in your Henry rifle for your white tail hunt and without switching ammo and re-sighting in the firearm, head out to take a Mule deer or even an Elk.
The combination of a stand-out, color-case finish, the quality of the Henry manufacturing and the great wood Anthony Imperato puts on his rifles, as I stated before, has made this Henry 30/30 lever action rifle a classic firearm to own.
It is October and white tail season is upon us here in Wisconsin. The fact that my color-case finished Henry 30/30 Rifle was made in Wisconsin is not lost on me or many of my fellow "cheeseheads." Returning Wisconsin Veterans from the Civil War were hunting in the deep woods of the Badger State with their Henry rifles as early as 1865. There is a long tradition of hunting with a Henry rifles in Wisconsin and we are more than happy to extend that tradition to our fellow hunters in the other 49 states.
Given the calibers available in the Henry line of rifles there is nothing in the world you cannot hunt with a Henry.
Special Agent Gibbs of the TV series NCIS has a rule number 9, "never go anywhere without a knife." Take his rule #9 and Major Roger's rule #19 which add up to a rifle , a tomahawk and a knife and you have a great start at surviving in a cruel and unforgiving world.
Now if you never run into evil in your lifetime and never have to invoke a Henry Delay to save your family, more's the better.
However, if you have the Henry rifle, the knife and the Tyler "hawk" don't let them go to waste, go hunt with your Henry.
Major Van Harl USAF Ret./ [email protected]
About Major Van Harl USAF Ret.:Major Van E. Harl USAF Ret., a career Police Officer in the U.S. Air Force was born in Burlington, Iowa, USA, in 1955. He was the Deputy Chief of police at two Air Force Bases and the Commander of Law Enforcement Operations at another. He is a graduate of the U.S. Army Infantry School.  A retired Colorado Ranger and currently is an Auxiliary Police Officer with the Cudahy PD in Milwaukee County, WI.  His efforts now are directed at church campus safely and security training.  He believes "evil hates organization."  [email protected]