By Roger J. Katz, Attorney at Law and Stephen L. D'Andrilli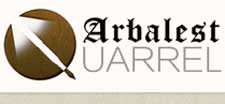 New York, NY  -(Ammoland.com)-  The mainstream media deliberately distorts the graphic it draws of trump. It raises Trump's peccadilloes to the level of crimes when there is no evidence to support criminal charges or civil tort lawsuits; and no criminal indictment or civil action is forthcoming against him.
Inversely, the mainstream media's estimation of Clinton's misconduct is, for the most part, all flowers and sunshine.
The mainstream media conveys the idea that Clinton's Federal felonies are nothing more than non-actionable "mistakes" notwithstanding the existence of substantial and substantive evidence that Clinton intentionally or through gross negligence committed several Federal felonies, and did so repeatedly, and did so over an extended period of time.
The mainstream media does not set the record straight. Rather, the mainstream media is the greatest enabler of and for the unlawful policies of Barack Obama and Hillary Clinton.
The power the mainstream wields, as guaranteed to the Press under the First Amendment to the United States Constitution is all for naught. The sacred right is squandered. The mainstream media refuses to discuss the serious issues of the day. The media treats politics as entertainment, no more important than a sports event or celebrity show, perhaps even less important.
The media, at the behest of the wealthy powerful, secretive, globalist interests that control them, treat the public to fluff and nonsense.
Realizing how ridiculous it is to have endorsed a criminal for President of the United States, namely Hillary Rodham Clinton, the mainstream media finds it useful to attack her opponent's character rather than to pay serious attention to the idiocy of their endorsement of Clinton. So, the mainstream media offers distractions for public consumption, raising embarrassing episodes in Donald Trump's past, blowing those episodes up to major imbroglios as if to suggest that anything in Trump's past could truly compare to the horrific conduct of Hillary Clinton: mishandling confidential government information, lying to federal investigators, selling out this Country for personal gain, and allowing Americans to die because it is inconvenient to send American troops to protect them.
Hillary Clinton has committed felonies. The Nation has suffered because of them; lives have been lost. But, Trump's personal indiscretions—none of them prosecutable crimes and certainly not felonies—are deemed by the Press to be worse. Fancy that!
Clinton has harmed this Country. She has placed its citizens at unnecessary risk. She has placed this Nation's system of laws and jurisprudence at risk. She has placed this Nation's institutions at risk.
She has shown her utter contempt for our Country's Constitution, and she has demonstrated a flagrant disregard for the rights and liberties of American citizens under the Bill of Rights. Hillary Clinton has broken federal law both intentionally and through gross negligence. She has committed serious crimes.
She has done so repeatedly and through an extended period of time. Not improbably, she still does. Yet, Americans are to believe, as professed by the mainstream media, by political pundits, by policy analysts, by news commentators, and by her supporters—albeit wrongly—that Clinton is fit to hold the Office of President of the United States and that Donald Trump is not.
But, on the measure of misconduct, whose sins are greater, really?
Clinton's criminal misconduct is not unimportant or irrelevant. Many commentators point to the fact that Clinton has, to date, not been indicted, as if to suggest or to expressly assert she committed no crime. But failure of prosecutors to indict does not entail, either in law or logic, that a crime has not been committed.
There are often many reasons prosecutors do not indict a person on criminal charges even if prosecutors have probable cause to believe a crime has been committed. In the case at hand, it is not beyond the realm of reasonable inference that the U.S. Department of Justice was prepared to indict Clinton but was pressured not to.
That suggests our Government has suffered a quiet coup d'état. If so, what is at stake for the American People in this election is not simply a choice of different political philosophical viewpoints: Democratic or Republican? No! What it is that is at stake in the 2016 U.S. Presidential election suggests something no less critical than the greatest ordeal to face this Nation since the American Revolution:
Americans either retake their Country that totters, now, at the brink of dissolution or Americans suffer the loss of their Country forever.
Read the rest of our discussion on what is really at stake in this election on ArbalestQuarrel.com
About The Arbalest Quarrel:
Arbalest Group created `The Arbalest Quarrel' website for a special purpose. That purpose is to educate the American public about recent Federal and State firearms control legislation. No other website, to our knowledge, provides as deep an analysis or as thorough an analysis. Arbalest Group offers this information free.
For more information, visit: www.arbalestquarrel.com.