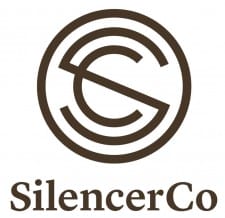 U.S.A. –-(Ammoland.com)- SilencerCo strongly believes in the power of advocacy and the combined efforts of all who support the 2nd Amendment. As part of our most recent and most vital advocacy efforts, we are proud to participate in the Rock Island Auction Freedom Challenge.
The 2016 election is the most crucial political moment in our lifetime. In order to ensure the highest level of protection for our rights as law abiding gun owners, the Rock Island Auction Company is matching all donations up to $1,000,000 to NRA-ILA. That's a grand total of $2,000,000 that we can raise to support the NRA-ILA and help defend our 2nd Amendment rights.
SilencerCo has already donated $100,000 to the RIA Freedom Challenge – and now, we challenge YOU to make a donation. There is no amount too big or too small; every single dollar counts.
How do you participate?
Go to RIAFreedomChallenge.com to make your contribution today. After you donate, be sure to share this challenge with all of your friends, family, and coworkers.
The fight to defend our rights needs every single one of us to raise our voice and make a contribution. Will you stand with SilencerCo for the #RIAFreedomChallenge?
Click the image above to hear from our CEO, Josh Waldron, about why the RIA Freedom Challenge is such a crucial effort to support. Donate Now.
About SilencerCo:
Born and bred in the land of the free, SilencerCo started life when two men in a garage machined, welded, and shaped their dreams into reality. They had one core belief: Guns don't have to be loud. Now in our eighth year of existence, SilencerCo makes more silencers than anyone else in the market. We set the bar high for quality and innovation because in the end, that's all that matters.
For more information, please visit www.SilencerCo.com.