USA –  -(Ammoland.com)-  With the holidays and Black Friday coming up fast we had to make our obligatory list of some of the coolest gear we have seen.
But this list is purely self-motivated, since we are hoping if anyone was feeling generous and wanted to send the crew at AmmoLand News some sweet Christmas presents we would publish our own tactical gift wish list. (One can always dream,,,right?)
So without further delay here is our cut list of cool gear we have been dreaming.
Lucky Shot Abrams Tank 120mm Ash Tray
The company Luck Shot not only makes cool stuff but they believe "part of our civic duty is to preserve history and support our troops, both of which we actively pursue through partnerships with the USO and other deserving organizations nationwide."
The Lucky Shot Abrams Tank 120mm Ash Tray is a shell base from a M1A1/A2 Abrams, the main armament is it's M/44 120MM smoothbore gun, firing a 120MM round. The shell casing of the round disintegrates when fired, leaving the heavy steal expended base of the round.
From the heavy steel base, we have manufactured the 120MM Abrams Tank Ash Tray. Each is carefully machined, cleaned, sandblasted, polished and finally, clear powder coated preserving the head stamp and illustrating the rounds history. Own a genuine piece of modern day military history. Limited availability.
Slide Fire SSAR-15 Mod Bump Fire Stock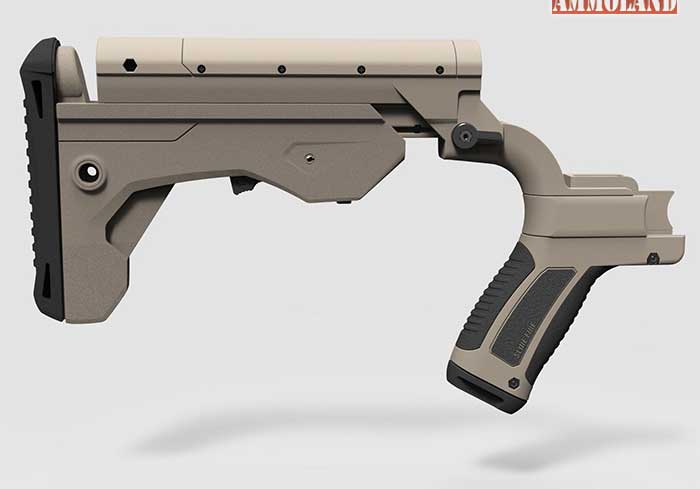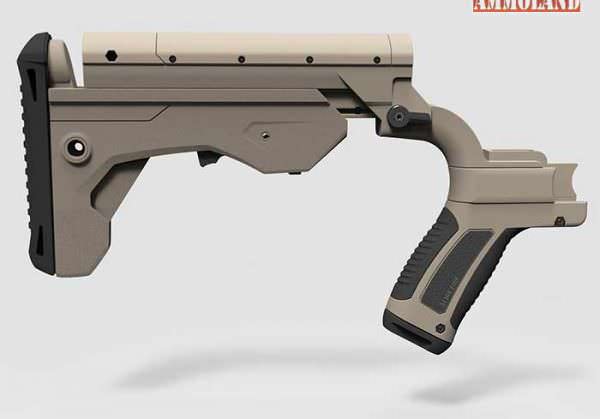 Who does not love Slide Fire bump fire stocks, oh yeah Michael Bloomberg, but every other freedom loving American loves them, just watch the video below and you will understand why?
Slide Fire SSAR-15 Mod Bump Fire Stock : Based around the precision shooter, the design of the SSAR-15 MOD was engineered from the ground up, connecting practical semi-automatic fire with our patented bump fire capabilities.  Yeah, this is the new must-have accessory in Trumpmerica.
3V Gear Paratus 3 Day Operator's Pack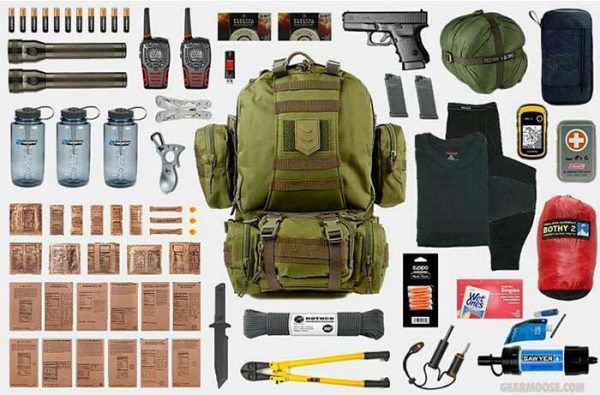 Why do we like the 3V Gear Paratus 3 Day Operator's Pack, just look at how much survival gear it will hold in that compact design.
Says 3V; "The Paratus 3 Day Operator's Pack is the crown jewel of the 3V Gear line. It all started with our search for a great bug out bag (BOB). Disappointed with the quality and price of most tactical packs we decided to create our own."

"Don't let the price fool you! 3V Gear cuts out the middle man so you can save on quality gear with a Lifetime Warranty"

"The Paratus is the toughest and most versatile military and tactical pack on the planet. Double stitched seams, self-healing zippers, 600D PVC backed nylon and almost 2,500 cubic inches makes the Paratus 3 Day Operator's Pack the best bug out bag and vehicle go bag you will own. Military spec MOLLE adorns most of the bag allowing you limitless options for attachments and arrangements."
Yeti Coolers 36 oz. Rambler Bottle
The big and burly the Yeti Coolers 36 oz. Rambler Bottle will love your hot beverage long time.
Yeti brought the legendary insulating power of their Rambler Tumblers into bottle form, the Yeti Coolers 36 oz. Rambler Bottle. The 36 oz. Rambler Bottle is the perfect addition to your blind, ranch, or boat, with enough power to keep your water cold or hot until the very last drop. The 36 oz. Rambler Bottle features a durable 18/8 stainless steel construction with a No Sweat Design to keep condensation from collecting. And it's BPA-free. In other words, this is the only insulated stainless steel bottle for cold (or hot) beverages that's built for the wild.
AERO Precision AC-15 Complete Rifle
The AERO AC-15 Complete Rifle is a budget friendly, high-quality rifle featuring mil-spec parts and accessories made in America. This cost-efficient rifle is ready to operate straight out of the box and can easily be upgraded over time.
Don't sacrifice quality to save money – buy from Aero Precision and have confidence in your rifle. All Aero Precision complete rifles are assembled by our professional gunsmiths and are tested prior to leaving our facility.
Witt Machine Integrally Suppressed 16″ .300 Blackout AR Upper
We all know the 300 Blackout round is cool all by itself, but it is stupid cool when delivered from the with the Witt Machine Integrally Suppressed 16″ .300 Blackout AR Upper.
The new Integrally Suppressed .300 Blackout AR Upper by Witt Machine is ready for transfer to your local Class 3 dealer. This is the shortest suppressed .300 Blackout Hog killing machine that you can own with one tax stamp. Lightweight, Compact, and quick to maneuver in any situation from hunting to home defense.
Fightlite Industries MCR Belt-Fed Upper Receiver for your AR15
The FightLite Industries MCR Belt Fed AR-15 Upper Receiver allows you to convert your AR-15 from a standard, magazine fed rifle, into a multi-purpose belt-fed, that can also feed from a magazine. Simply attach the upper as you would any other, link up your ammunition and go to the range. This unique upper receiver includes a Picatinny rail mounted to the top cover, as well as Keymod handguards. 16.25" quick change barrel features a chrome lined bore & chamber. 1-7 twist stabilizes standard, military ammunition, and ½-28 muzzle accepts standard muzzle devices. The receiver is machined from 7075-T6 billet & features a Type III matte black anodized finish. 6-lug rotating bolt is more robust than a standard AR-15 bolt and is designed for sustained fire roles. Feed tray is steel. Bolt carrier is semi-auto. Upper utilizes M249 SAW links. Upper weighs 7.45 lbs & has an OAL of 32.25".
NRA Rio Bravo CCW Leather Briefcase
Designed and built exclusively for the NRAstore by Coronado Leather, our Rio Bravo CCW Leather Briefcase is beyond compare. It's hand cut from thick, tough saddlebag cowhide — and it's hand sewn, too! Then, it's distressed and lightly buffed to look incredibly good – and last for – a lifetime!
And, to really separate this satchel from the herd, we've included a key-locking CCW holster pocket for safe and reliable concealed carry.
And we didn't skimp on the details: it's accented with antiqued solid brass hardware, over-sized brass YKK zippers, two rugged carry straps and a 1½" heavy-duty, leather-trimmed, mil-spec cotton webbing shoulder strap. Better than ample storage is provided by a primary compartment, two front gusset pockets, an exterior brass zipper pocket, multiple interior utility pockets and an extra-wide body. Use it for every day carry – or even as a weekend bag. Color: Antique Brown. Includes a universal holster and the manufacturer's lifetime warranty. Dimensions: 16″ x 11½" x 5″. Made in North America.
Real Avid AR15 Tool
Real Avid's AR15 Tool is black oxide coated and packed with precision-made, mission-specific features, the AR15 Tool is the ultimate tool for black guns.
The AR15 Tool removes carbon with ease from 12 critical bolt carrier group surfaces, helps make repairs, reduces malfunctions, helps customize and makes reassembly fast and easy. The tactical sheath is MOLLE compatible and is designed to carry additional bits and the Front Site Adjuster for even greater capability whenever and wherever you need it.
Gun Casket Shotgun Safe
Gun Casket Shotgun Safe is the world's fastest opening shotgun safe. With just the push of four to six buttons, you can have access to your shotgun in seconds. Great for home defense, school administrators, police departments, offices, trunks. Stores easily under most beds (only 4″ tall), behind doors, on shelves etc. If you have a shotgun for home defense purposes you must have a Gun Casket. Keep unwanted hands off your weapon but gain access to it in seconds.
OK so that list is not too crazy,,, right? And even if we don't get exactly what we want for the Holidays maybe one of our readers will because we made this list, and that is great too.
Plus, we already got the biggest gift we could hope for this year, and it's called TRUMPMERICA!