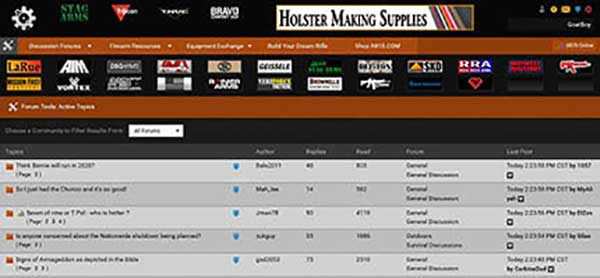 USA – -(Ammoland.com)- At AR15.com we have been hard at work for over a year on the design and development of the new website.
The process took this long because we started with our data tier and worked all the way forward to the newly designed interface.
This effort has included not only the code that runs the site, but everything down to the servers themselves, with much more power behind the scenes!
There are a large number of changes, too many to discuss in this write-up, so we will save those for a forum post linked to the article summary.
(Make sure to click over to read up!)
So when will this new version of ARFCOM be released to everyone? When will the site change over? At this time things are being finalized and our estimate is a week or two away. (Possibly sooner!)
We have been hard at work fixing bugs and adding new toys for all our testers and responding to all their feedback. The new site promises to be a massive upgrade, but also a continuation of our effort to improve its speed. The new code has been focused on lighter clients and also less resource intensive for our servers.
Special thanks to everyone who has helped with AR15.com website testing and feedback!
About AFRCOM:
AR15.Com originated in 1996 as a mailing list for firearm enthusiasts. As the years passed and interest grew, a website came into existence to present those same enthusiasts with a means to collect, share, and explore information. Shortly afterwards, a bulletin board was added to create a more interactive experience for the growing list of users. The site was still in it's infancy, but was growing in popularity. Visit: www.ar15.com