By Mark Walters
Editors Note: AmmoLand News welcomes Mark Walters to our growing list of the best and brightest gun rights commentators, who are watching out for your RKBA.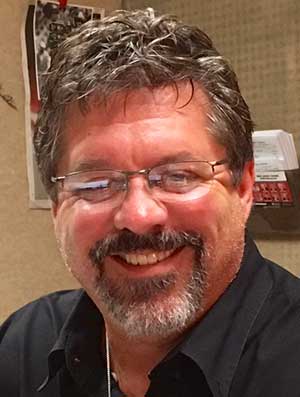 USA – -(Ammoland.com)- By now you're very well aware of the Ohio State University terror attack. Yes, that's what it was, even though as of this writing the Pittsburgh Post-Gazette is reporting that the investigation into whether or not it was a terror attack, continues.
Of course, we know better; Somali Islamist rams his car into a crowd of people, gets out swinging a knife. He may as well have been carrying a binder titled, "My ISIS Playbook." Um, yeah, it's a terror attack.
You're also aware that the media, and a boneheaded, failed Vice Presidential candidate instantly screamed "gun violence" as the story was unfolding on television screens around the world.
"Gun violence," "Active shooter," huh? Actually, no, it wasn't but who cares, right?
In a now infamous piece run by that phony outlet masquerading as a "news" organization, Yahoo News, readers saw this from an IBT story:
"While details of the alleged shooting remained scant early Monday, reports of a heavy police and fire department presence at OSU quickly turned the nation's interest toward Ohio's relaxed gun laws, which currently provide some of the most lenient restrictions in selling and distributing firearms throughout the nation."

"There aren't any state requirements for permits or registration of rifles, shotguns or handguns in Ohio, and residents can carry concealed weapons with a permit. Background checks are not performed at Ohio gun shows, and the state does not restrict the limit of weapons one can purchase."

"Since Ohio does not require criminal background checks on all firearm sales, including those at gun shows, gun traffickers don't need to leave the state to funnel illegal guns to felons and gang members," Toby Hoover, executive director of the Ohio Coalition Against Gun Violence, said in a reported statement.

Meanwhile, Ohio Gov. John Kasich signed House Bill 147 into law last year, further relaxing the state's gun laws and further expanding gun rights throughout the states. The new legislation allows anyone in the state not barred from owning weapons to carry a gun, as well as forbids law enforcement from performing search and seizures on someone carrying a weapon."
In reality, the "heavy police and fire department presence" did not turn "the nation's interest toward Ohio's relaxed gun laws" rather it exposed the deceitful reporting of the so-called, mainstream press, again.
As lefty news stories bustled with reports of an "active shooter" on the OSU campus, we would soon learn that there was no "shooter." Rather the attempted murderer was a Somali Islamist refugee acting out the ISIS playbook on an American university campus. Now I could make the case that this guy should never have been here to begin with, or ask how a Somali refugee affords an OSU education or, for that matter, a car, insurance, etc., but that's another column. In this instance, I want to remain focused on the term "active shooter."
Famed self-defense instructor, Rob Pincus made the case on Armed American Radio's Daily Defense show Tuesday (player below) that the words themselves didn't matter at that moment.
In other words, getting people to react and prepare using the "run, hide, fight" response right now is a good thing. During the ensuing conversation, Rob made the observation that many people seem to "confuse politics with tactics" when discussing the fact that it wasn't an "active shooter." He was making the case that faced with the "here and now, do or die" immediacy of a life or death, threat, it didn't matter what term was used.
Rob is right. Under those immediate conditions, all that matters is that lives are saved.
Here's the bigger picture though, words still mean things. We can not stand by (I refuse) and allow the wrong terminology to become the generic phrase used to describe any serious event. A lunatic running around on a campus with a firearm racking up a body count is not the same thing as a crazed Islamic radical mowing people down with a rental truck or a nutcase with a knife, etc. While the instant safety message may be the right one under any of those conditions (run, hide, fight), the description of the events does matter.
To many folks, it may sound like I'm playing semantics. "Come on Mark, we all know what they were saying. You're mincing words here, bro." Really? You feel the same way when the left-wing gun-grabbers call your AR15 an "assault rifle?" Maybe it's ok for the media to paint the picture of you as a nut job for that "arsenal" you have in your safe? Maybe you're the next "theater shooter" in the eyes of the media because you have a "stockpile" of whopping 1,000 rounds of ammo for your "weapons of war?"
We're on offense now, and part of our responsibility on this side of the playing field is that we take back the hijacked language from a group of unAmerican, progressive, gun-grabbing, rights bigots.
My "arsenal" of AR15's are "assault rifles" as much as a radical Islamic kook using a vehicle mowing down civilians on a sidewalk without a gun is an "active shooter." Words mean things and when the left chooses to use the wrong terminology, on purpose, to make us look bad, we need to call BS immediately.
To do otherwise hands them the ball back and I don't feel like doing that anytime soon, do you?
About Mark Walters
Mark Walters is the host of two nationally syndicated radio broadcasts, Armed American Radio and Armed American Radio's Daily Defense with Mark Walters. He is the Second Amendment Foundations 2015 Gun Rights Defender of the Year award recipient and co-author of two books, Lessons from Armed America with Kathy Jackson (Whitefeather Press) and Lessons from UnArmed America with Rob Pincus (Whitefeather Press)