DRGO Editor: Dr. Wheeler, a San Bernardino County Medical Society member for 35 years, received a member satisfaction survey. This letter to Society president Michael Sequeira, MD resulted.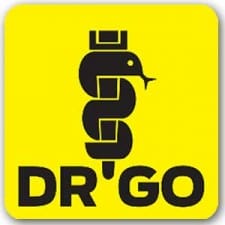 USA –  -(Ammoland.com)-  Dear Dr. Sequeira:
I was dismayed to recently learn that the San Bernardino County Medical Society has officially gone on record as supporting Lt. Gov. Gavin Newsom's ballot initiative, Proposition 63.
As you likely know, Proposition 63 is a sweeping omnibus gun control law proposed by Newsom with great fanfare and calculated to boost his name recognition for an eventual bid for the Governor's office.
Dr. Sequeira, do you know what is happening to California gun owners this year? They are being persecuted by our increasingly one-party state government. If you think I exaggerate, watch for yourself the abusive and insulting treatment my fellow witnesses and I were publicly subjected to by Bay Area and Los Angeles legislators when we testified in committee hearings against a flood of gun control bills earlier this year.
It is uncertain whether criminals will follow Proposition 63 any more dutifully than they follow any of the myriad other California gun control laws enacted over the last three decades.
What is quite certain though, is the far-reaching and disastrous effect on California's gun owners that Proposition 63 will have if enacted.
Proposition 63 will turn a huge fraction of California's 8 to 12 million gun owners into criminals with the stroke of a pen. Many who don't follow politics closely will not even be aware of their new status as criminals, because most people quite reasonably believe that crime laws are intended to catch and punish real criminals—those who rob, rape, steal, and murder—and not everyday citizens merely exercising their civil right to own a firearm.
Proposition 63 will create several new crimes, including possession of firearms and even simply parts of firearms that have until now been deemed legal by our legislature. Millions of Californians have owned these firearms for years. Why does the San Bernardino County Medical Society believe they now deserve prison time, the destruction of their lives and the suffering of their families?
The good people that the San Bernardino County Medical Society wants to see prosecuted include people we work with every day—nurses, students, even our fellow physicians. I wonder if the leaders of our Society grasp that they are supporting the criminalization of many of our patients who own firearms.
Our law enforcement leaders understand the injustice being done to millions of innocent Californians by out-of-control politicians in Sacramento. No less than the sheriffs of San Bernardino, Riverside, and Orange Counties oppose further gun control laws, including specifically Proposition 63. The growing list of California law enforcement agencies opposing Proposition 63 includes the California State Sheriff's Association, California Police Chiefs Association, Association for Los Angeles Deputy Sheriffs, and many others.
I can't conceive of a San Bernardino County Medical Society that would support a law making it illegal for African Americans to vote. The notion that our Society would eagerly urge a statewide confiscation of Bibles from devout Christians under pain of prosecution is equally abhorrent. But what the San Bernardino County Medical Society has done with its support of Proposition 63 is precisely the same kind of oppression.
Dr. Sequeira, let's be absolutely clear—gun ownership is an enumerated constitutional right.
It is at the top of the list of the civil rights of all Americans. Under your leadership the San Bernardino County Medical Society has chosen to put our Society's good name behind an attack on the civil rights of millions of Californians. It is a sad day for the San Bernardino County Medical Society and for California.
Yours truly,
wheeler
Timothy Wheeler, MD
Dr. Tim Wheeler
Timothy Wheeler, MD is director of Doctors for Responsible Gun Ownership, a project of the Second Amendment Foundation. All DRGO articles by Timothy Wheeler, MD.
Doctors for Responsible Gun Ownership, a project of the Second Amendment Foundation. www.drgo.us