USA –  -(Ammoland.com)-  We want to take a moment of your time to introduce the Present Arms AR-15 Gunners Mount and it's Accessories. We are sure it can help speed up all your maintenance tasks for your AR-15 Rifle.
The AR-15 Gunners Mount is a modular system, that holds your black rifle and it's components and allows you to perform common and important, maintenance tasks from a stable purpose built platform.
Our Gunners Mount (base) is an ideal platform for maintaining, assembling and disassembling magazine fed rifles and pistols. Machined of non-marring synthetic polymer, additional Mounts available for a variety of magazine fed rifles and pistol. The gunners mount can be bolted to the workbench or taken to the range. Mission specific cuts and pockets keep parts from going astray.
Accessory Sections (sold separately) of the Present Arms AR-15 Gunners Mount are strategically cut for common black rifle tasks: like AR/M4 lower work.  Assemble, disassemble, and repair.  Parts pockets are cut to prevent runaway components and a slot for supporting magazines when making repairs.  The platform will also accommodate pistol magazine posts and other magazine fed weapon systems.
Watch the following videos for a working demonstration of how the Present Arms AR-15 Gunners Mount Base System can work:
Optional parts for the Gunners Mount Base take the stock base, to a hole new level.
Present Arms AR-15 Gunners Mount : Upper Repair Fixture Mount, with supports for dust cover and bolt assist removal –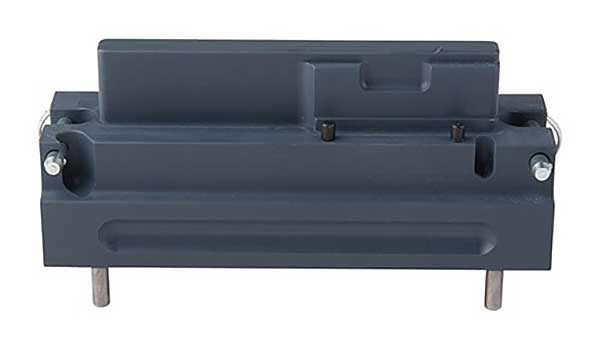 The Upper mount is machined from synthetic, non-marring polymer, giving added support both inside and out for distribution of loading as a result of repairs. Ball de-tent pins are provided to securely hold the upper by way of for and aft takedown points. Vertical pins are installed to hold the dust cover in a horizontal position for ease in assembly and disassembly of ejection port parts. Machine cut to allow HK416 dust cover vertical pin and fwd assist retention pin free fall from assemble into parts pocket. Our Patent Pending Upper mount securely holds the upper for optics, forward assist and dust cover repairs.
Present Arms AR-15 Gunners Mount : AR Lower Repair Fixture Mount, enables lower receiver to be inverted and worked on the same mount –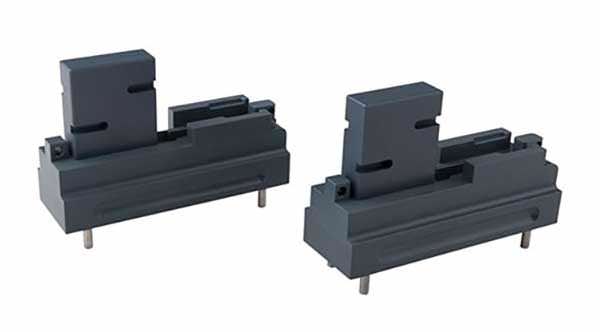 AR Lower Repair Fixture Mount is machined from synthetic non-marring polymer providing added support inside and out of the lower receiver. Securely held when pinned with the takedown and pivot pins of the receiver. The receiver can be mounted in both upright and inverted position for full access when assembling and disassembling . Use with our Patent Pending Receiver Alignment Block. Ensuring correct 12-6 alignment of the receiver extension tube . Ensure correct stock alignment. The perfect platform and mount for the armorer.
Present Arms AR-15 Gunners Mount : AR Magazine Post w/pins for Gunners Mount –
The MP-AR-1 firmly holds your AR-15 in the center of our Gunners Mount Plus. This mount gives you a solid base for working on your AR-15. Made of a tough polymer it will not mar or scratch your firearm.
Present Arms AR-15 Gunners Mount : Riser Block Assembly – 2 inches tall.
Present Arms AR-15 Gunners Mount : Receiver Extension Alignment Block – Aligns receiver extension at the 12 O'clock position when tightening down the receiver extension nut.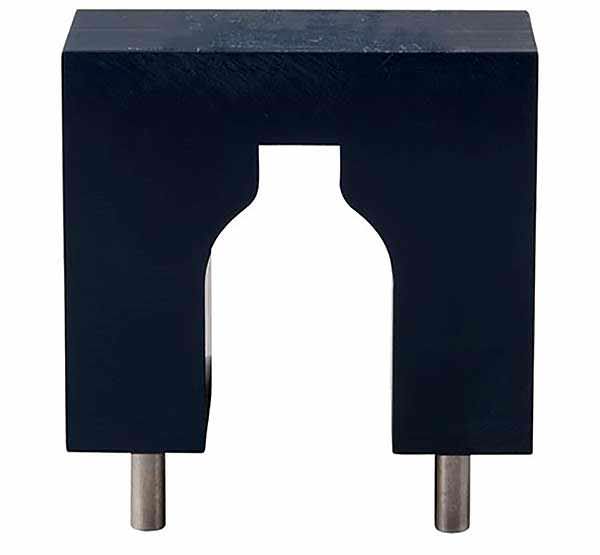 Take some time to review this detailed PDF of the Gunners Mount specific features and part.
Order your own AR-15 Gunners Mount Base from our friends at Brownells.com.
About Present Arms
Present Arms® is a veteran owned small business that provides professional firearm workstations.
We are sportsmen, shooters, armorers, law enforcement and military veterans who have a passion for firearms. Our design strategy is focused on tools and solutions that meet the needs of firearm users at all levels.
We offer quality, affordability, design functionality and manufacturing. Professionals know, the leading cause of firearm failure is improper maintenance. Know your firearm, keep it clean, up to spec, and in operational readiness at all times. Your life may depend on it.
Whether a sportsman, armorer, law enforcement or military, our solutions are cost effective, armorer approved, field tested, and built to meet the needs of professionals everywhere. Our products are made to a fare-the-well.