USA –  -(Ammoland.com)- Do you have a case of the Christmas Gift Blues because you got underwear not guns in your stocking? Or maybe you did well and scored some great cash gifts and need some direction on what to spend your newfound loot on.
Well, our friends at Brownells have your back and have six guns or gun upgrades that you need to own and are sure to chase those blues away.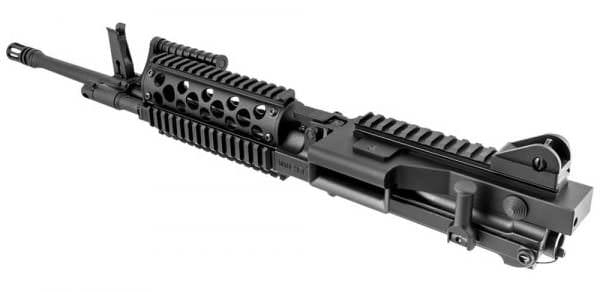 You can tell we think this is the coolest gun upgrade of the year, at $4,195.00 yes it is expensive but super cool is never cheap and if you are worried about the price, you probably can't afford to feed this puppy anyway.
The FightLite Industries MCR Belt Fed AR-15/M16 Upper Receiver allows you to convert your AR-15 or M16 from a standard, magazine fed rifle, into a multi-purpose belt-fed, that can also feed from a magazine. Simply attach the upper as you would any other, link up your ammunition and go to the range. This unique upper receiver includes a Picatinny rail mounted to the top cover, as well as a Picatinny handguard. 16.25" quick change barrel features a chrome lined bore & chamber. 1-7 twist stabilizes standard, military ammunition, and ½-28 muzzle accepts standard muzzle devices. The receiver is machined from 7075-T6 billet & features a Type III matte black anodized finish. 6-lug rotating bolt is more robust than a standard AR-15 bolt, and is designed for sustained fire roles. Bolt carrier is full-auto. Upper utilizes M249 SAW links. Upper weighs 7.45 lbs & has an OAL of 32.25".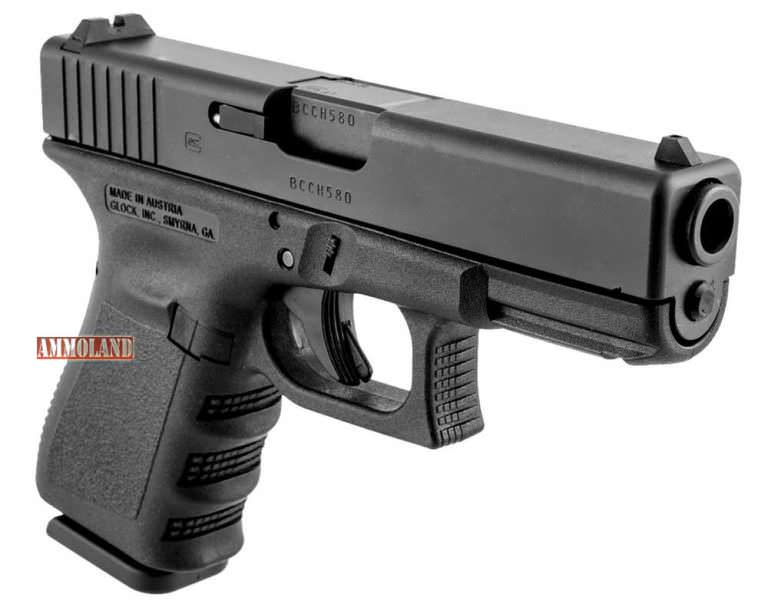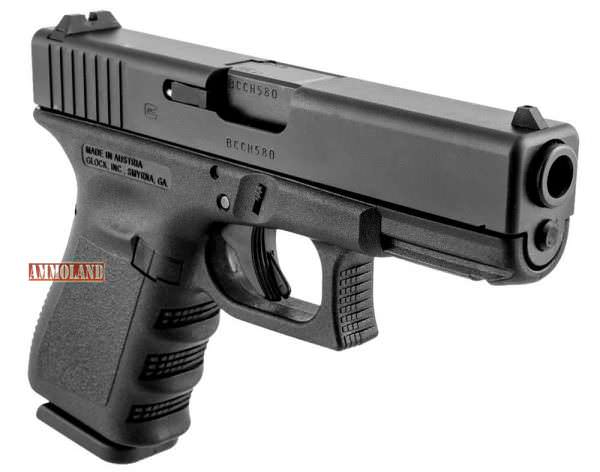 This gun runs and runs if you want a trustworthy self-defense weapon. the GLOCK G19 is a tried and true performer. The GLOCK 19 is ideal for a more versatile role because of its reduced dimensions when compared to the standard sized option. Chambered in 9×19, the G19 has found worldwide acclaim with both private and public security agencies. In addition to being used as a conventional service pistol, it is ideal for concealed carry or as a backup weapon.
This item has limited availability but the price is so good ($529.00) we had to have it in this list.  This high-end, nearly complete AR includes everything you need – nothing you don't
This rifle fully-assembled, nearly-complete, Brownells-exclusive rifle from Aero Precision is constructed using second-to-none components to ensure the highest level of accuracy and reliability while leaving off the handguard and buttstock – saving you money to buy the accessories you want!
Build your Dream AR-15 from this high-quality custom rifle platform without wasting money on components you don't want. Simply choose the free-float handguard that fits your needs, sights, and a mil-spec buttstock, snap them on and head to the range.
Shop mil-spec barrel nut compatible free-float handguards
M4 Aero Precision Upper Receiver
Mid-Length Gas & Barrel System Ideal for free-float handguards
16" 5.56 NATO, 1:7 Twist Barrel with M4 feed ramps
Barrel is machined from 4150 Chrome Moly Vanadium steel to a Government, mid-length profile, then treated with a QPQ corrosion-resistant finish
½-28 barrel thread pitch includes an installed A2 flash hider
M16 Bolt/Carrier Group features 8620 steel carrier with phosphate finish & chrome lining and has a properly staked Gas Key
Bolt machined from Carpenter 158 – High-Pressure Tested & Magnetic Particle Inspected
Aero Precision Gen 2 Lower Receiver
Flared mag well & upper tension screw
Standard AR-15 Lower Parts Kit
Mil-spec AR-15/M14 Buffer Kit
Forged from 7075 T6 Aluminum
Matte black hard anodized finish
Accessorize this rifle now! Shop these popular accessories.
* While supplies last. Prices and availability subject to change without notice. FFL transfer fees may apply. All federal, state, and local laws and ordinances apply. Not available for sale online to CA, CT, DC, MA, NY & NJ. If you live in a restricted area but have proper authorization to purchase please call us at 800-741-0015 and ask for customer service. Rifle comes fully assembled (without handguard and buttstock).
Is it a rifle? Is it a pistol, who cares? It is just cool and a must have item for our after X-mass wish list. The CMMG Mk4 PDW is CMMG''s smallest, most compact pistol equipped with the RKM7 KeyMod free floating hand guard and a nitrided 4140 CrMo steel barrel. The Mk4 PDW chambered in 300 BLACKOUT is equipped with a Magpul MOE pistol grip and trigger guard, along with a magazine and CMMG's lifetime quality guarantee.
Fans of the world famous ARFCOM online forum will instantly recognize this brand. AR15.COM Billet Upper: AR15.COM Billet Upper Receiver made to match the included ARFCOM Billet Lower Receiver. Black Type III Hard Anodized. Includes Forward Assist and Dust Cover. The upper does not include charging handle or bolt carrier group.
AR15.COM Billet Lower Includes:
Originally designed by Magpul
Small Parts Kit and Receiver Extension Kit
LaRue MBT-2S Trigger
Magpul MOE+ Grip
Integrated Extended Trigger Guard
Flared Mag Well
Markings set up for 45/90 degree selector
No Roll Pin Assembly
Enhanced Fencing for mag release / Ambi mag release
Features ARFCOM TX stamp
Wait! What? Another rifle, err Pistol, err PDW? Yes, they are that cool that we had to include two. This Pistol is made for the old school, cool guy that has not made the leap to the 300 blackout round, yes we have your back. All the cool features of the 300BLK PDW but with the familiar cuddly caliber of your favorite self-defense pistol.
The Mk9 PDW is CMMGs smallest, most compact pistol equipped with the RKM7 KeyMod free floating hand guard and a nitrided 4140 CrMo steel barrel. Comes with CMMGs lifetime guarantee.
Well that is more than enough, hopefully one of these toys will make your X-mass dreams come true after all. See you in 2017.