By Graham Baates
YouTube personality, Graham Baates, gives us a video and photo break down of the Grand Power P11 Handgun in this video review. Bonus field strip demonstration.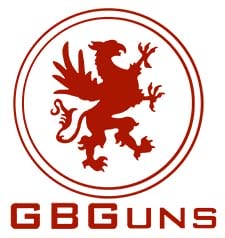 USA –  -(Ammoland.com)- A year ago the Grand Power XCalibur handgun stunned me. From the first shot it was so smooth and easy to point that it didn't feel like shooting.
The sensation was closer to pointing a magic long-range hole puncher at paper. Squeeze the trigger and after a loud noise a hole appears exactly where you were pointing.
Truly ambidextrous controls, a rotating barrel that reduces felt recoil, and some of the finest machining I've ever encountered. I couldn't afford to buy one, but did anyways. So began my love for the Grand Power line of pistols.
The Grand Power XCalibur is built in an ISO 9001 compliant factory with 4 and 5 axis CNC machines shaping parts to within +/-.005mm (that's 0.000196"!). For reference that's about 1/10 the thickness of a standard sheet of paper!
If you grew up with Common Core math, we'll summarize with this: it's accurate.
When a gun is made of 53 parts machined with that level of accuracy one might expect some accuracy out of the gun.
Accurate is an understatement in this case. As an experienced and trained shooter, I consider my ability above average, but by no means Miculek level. The Grand Power's transfer some of their namesake into any shooter's abilities as demonstrated by a grouping of 15 rounds at seven yards fired in short succession.
So when I had a chance to try Grand Power's compact carry model you might understand my excitement.
Grand Power P11 Handgun
Enter the Grand Power P11 Handgun. With the same precision, rotating barrel, and feel as the competition-oriented XCalibur, but in a more concealable size. Typically, with carry guns the reduction in size also means a reduction in features. With the P11 we lose the interchangeable back straps from the XCalibur, but gain a true double-action, single-action capability.
The ability to not only decock the firearm, but also leave it in double-action only helps the user train themselves with the heavier and longer pull of that first shot if you prefer to carry in condition 2.
The rotating barrel is uncommon in most handguns as they typically keep with the browning design. At first glance one might think that Grand Power's method is similar to Beretta's, but in fact it is not and is their own patented design. With a rotating barrel, there is no need for the barrel to shift vertically. This permits the barrel to be lower and closer vertically to the hand. As a result, there is less shift in weight during the cycling of the gun and what weight does shift transfers more through the shooter's hand than over it.
To the shooter this equals less perceived recoil. Without the clunking locking blocks of Browning's design the pistol also cycles smoother which results in less muzzle flip.
In the end the Grand Power P11 Handgun provides most of the shooting enjoyment of the XCalibur with all of the precision machining and quality that we've come to expect from Grand Power.
About Graham Baates
"Graham Baates" is a pen name used by a 15-year active Army veteran who spent most of his time in the tactical side of the Intelligence community including tours in Afghanistan and Iraq. Post-Army Graham spent some time in the 3-Gun circuit before becoming a full-time NRA Certified defensive handgun instructor and now works as an industry writer while curating a YouTube channel and blog on the side. Visit Graham on Youtube .