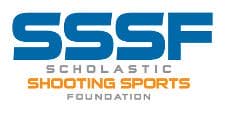 USA -(Ammoland.com)- The Scholastic Shooting Sports Foundation (SSSF) is pleased to announce the election of Barry Rich to its board of directors.
Rich resides in Nashville, is recently retired from the banking industry and has previously served in numerous volunteer positions with the National Skeet Shooting Association and co-chair of the Ladies Charity Skeet Classic for seven years.
"We welcome Barry to the SSSF Board!" said Louise Terry, SSSF chairperson. "I have known Barry for almost 15 years and we have worked together on a number of shooting projects. I'm looking forward to continuing our efforts to promote youth and the shooting sports."
Rich has been a strong supporter and benefactor of the SSSF and is currently co-owner of Double Guns of Nashville, a dealer in competition shotguns and fine double guns.
"I am honored to serve on the SSSF board," Rich said. "The work of this foundation is critical to introducing the shooting sports to the youth of America, and ensuring their continued involvement."
Rich's election fills the board seat vacated by Carlton Nether on the eleven-member board.
About the Scholastic Shooting Sports Foundation:
The Scholastic Shooting Sports Foundation (SSSF) is 501(c)(3) public charity responsible for all aspects of the Scholastic Clay Target Program (SCTP) and Scholastic Action Shooting Program (SASP) across the United States. SCTP and SASP are youth development programs in which adult coaches and other volunteers use shooting sports to teach and to demonstrate sportsmanship, responsibility, honesty, ethics, integrity, teamwork, and other positive life skills. SCTP was developed as a program of the National Shooting Sports Foundation (NSSF) until the SSSF was created in 2007 to operate the SCTP. In 2012, SSSF created the SASP and became the managing foundation of both programs.
For more information about SSSF, visit their website.