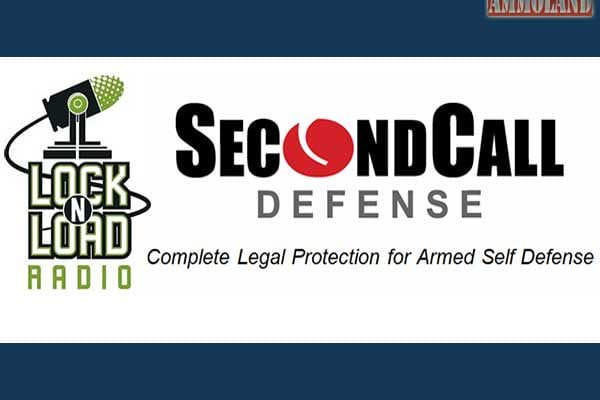 USA – (Ammoland.com)-Today on Lock N Load Radio with Bill Frady Live 6-9 PM Eastern. Call in is 877-807-4048.
Today on Lock N Load Radio, 26 January 2017's topics of discussion include:
I believe I have a serious character flaw. I must confess that I am higly entertained by the flailing about of both the Fakestream Media and the Clueless Left. To that end we open tonight looking at the ridiculous idea of a Leftist Tea Party.
It can't be all fun and games, however. I was in the US Army in the 80's and saw the replacement of the 1911 with the M9. Now the powers that be have decided to go to the M17. So I have gotten a Sig P320, with the goal of finding out how it will stand up to a SWAT Team putting it thru its paces.
Also some more good CCW talk, this time with Sam Hoober, Contributing Editor at the Alien Gear Holsters Blog.
Hour #1
Can Creepy Leftist Weirdos Create A Progressive Tea Party?, The Sig Sauer P320 finally comes home, Liberals: Hey, Let's Form Our Own Tea Party To Fight Trump, IG Investigating Obama Admin Cyber Attacks On Georgia Election System.
Hour #2
Talking CCW gear, guns and accessories with Contributing Editor Sam Hoober of the Alien Gear Holsters Blog.
Hour #3
Rampant idiocy on the airwaves, Mexico deports a lot more than you may think, Brady Campaign: Quiet Guns Deadlier Than Loud Ones, Chicago Loses Another Gun Case , Schools Are Planning To Stop The Last Shooting, Not Emerging Threats, 'We Demand Respect': Mexican President Responds to Trump's Executive Orders, The World Turned Upside Down.
About Lock N Load
Lock N Load with Bill Frady is presented by Genesis Communications Network. With 126 million gunowners in the US today, Lock N Load has something for everyone. From reports about the politics of gun ownership, and those who would take the right away, to trends within the gun industry, self defense, gun gear, tactical training and all of the colorful personalities within the gun community.
Starting out as a podcast/webcast Lock N Load has burst into the syndicated radio offerings as the only daily terrestrial radio show available covering the topic. This daily show keeps the listeners of Lock N Load current on the breaking news and trends within the 2nd Amendment advocacy and tactical training arena as it happens.
With guests like Rock Legends Ted Nugent and Mark Farner of Grand Funk Railroad, Lock N Load brings his listeners a patriotic viewpoint from celebrity icons. Political guests like Rep Trey Gowdy keep the audience aware of an unfiltered viewpoint from Washington DC. 2nd Amendment Champions like Larry Pratt of GunOwners of America and Todd Rathner of the NFA Freedom Alliance alert the listeners to behind the curtain battles being fought in the name of gun rights.
Newsmakers like Cody Wilson(3D printed guns) and Dimitri Karras of Ares Armor (ATF Antagonist) come to Lock N Load before their latest fights make it to the Mainstream Media. Tactical Training stars like Chris Costa Of Costa Ludus and James Yeager of Tactical Response come on to share their expertise with the listeners.
About Lock N Load
Lock N Load with Bill Frady is presented by Genesis Communications Network. With 126 million gunowners in the US today, Lock N Load has something for everyone. From reports about the politics of gun ownership, and those who would take the right away, to trends within the gun industry, self defense, gun gear, tactical training and all of the colorful personalities within the gun community. Visit†http://lockandloadradio.com