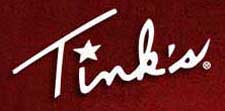 COVINGTON, Georgia –-(Ammoland.com)- Tink's, America's #1 performing line of deer scents and lures introduces exciting new Trophy Taker Gels with Gel Stream Technology that apply ten-foot streams of long-lasting scented gel.
Tink's Trophy Taker Gels take up little room in a pack, are easy to use and are available in three different formulas to fit every scenario. "Relax" is a calming synthetic lure used near potential and popular bedding areas. "Fight", a scented gel simulating a territorial intruder, triggering responses from aggressive deer. And "Heat", which invokes sexual responses that attract bucks during all phases of the rut.
This Gel Stream Technology comes to Tink's popular formulas as well, with new-for-2017 Tink's Gel Stream Hot Shots. Available in #1 Doe-P Non-Estrous Gel, #69 Doe-In-Rut Estrous Gel and Trophy Buck Urine Gel.
Tink's Trophy Taker Gel Streams will be available in time for hunting season for $14.99 MSRP along with Tink's Hot Shots Gels for $12.99 MSRP.
The hottest lure in the woods this season will be the new Tink's #69 Hot Bomb! We all know that heated scent covers a much larger area than cold scent. The problem has always been finding an efficient and cost effective way to heat lure in cold temperatures. The Hot Bomb reaches target temperature in just seconds and sustains a temperature of 120-130 degrees for up to four hours. Hunters place the product over active scrapes or in natural travel corridors to pull cruising bucks in close. When the hunt is done, simply remove and dispose of responsibly. Tink's Hot Bomb will be available for hunting season in a two-pack for $11.99 MSRP.
See the full lineup of products from Tink's in the Arcus Hunting booth at ATA (booth #5331) and SHOT Show (booth #11019).
About Arcus Hunting:
Arcus Hunting is an acquisition and organic growth platform seeking to build a strong portfolio of leading brands in the bowhunting and archery category. Through its brands, Tink's, Dead Down Wind, Obsession Bows, Ramcat, Trophy Taker and Big Game Butter, Arcus markets and manufactures a range of leading deer lures, attractants, scent control products, premium bows, arrow rests, broadheads, replacement blades, quivers, and other archery accessories. For more information about these brands or products, please contact Arcus Hunting Media Relations at (800) 624-5988 or visit arcushunting.com.