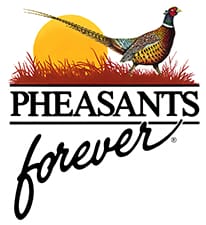 PLAINVIEW, Texas -(Ammoland.com)- Pheasants Forever volunteers in Texas have expanded the organization's influence for wildlife habitat conservation and youth education with a new chapter start in Hale County.
The new committee, known as the High Plains Chapter of Pheasants Forever, is eager to conserve upland wildlife habitat in hopes that future generations may enjoy the "king of gamebirds" in West Texas.
"The High Plains Chapter of Pheasants Forever is a grassroots effort to ensure future generations can enjoy the outdoors and hunting traditions of West Texas," stated Danny Glenn, the newly elected president of the High Plains Chapter of Pheasants Forever. "We have a fun group of volunteers and look forward to sharing our passion for conservation with others in the community."
Texas experienced much-improved pheasant hunting during the 2016 upland season thanks to timely precipitation that has helped the state's pheasant range recover from a prolonged drought from 2011-2013.
Landowner and biologist reports from earlier last year indicated localized concentrations of birds, especially in areas where Conservation Reserve Program enrollments have provided critical nesting habitat for hen pheasants.
Utilizing the organization's local model, the new chapter looks to support the recovering bird population in its region by implementing worthwhile conservation projects.
"Pheasants Forever is a great cause and the chapter is hopeful it can help raise support of upland habitat right here in our community," added Glenn.
The High Plains Chapter of Pheasants Forever will be highlighted in an upcoming article in the Pheasants Forever Journal of Upland Conservation, including background information about the men and women who have helped shaped the organization's newest local committee.
High Plains Chapter of Pheasants Forever
The High Plains Chapter of Pheasants Forever has elected Danny Glenn of Plainview as president, Lisa Kersh of Plainview as vice president, Rick Vanhersh of Plainview as Treasurer, Jerry Matlock of Plainview as habitat chair, Brandey McCrory of Plainview as webmaster, Brenda Tyler of Plainview as banquet chair, and Bailee Cross of Plainview as youth/education.
The chapter will hold its next meeting at 6:30 p.m. on Wednesday, January 25th. The meeting will be held at Glenn Hog Farm – contact the chapter president for further details.
For more information about the chapter or to become involved, please contact chapter president, Danny Glenn, at [email protected]
Texas is home to one chapter of Pheasants Forever, nine chapters of Quail Forever, and over 1,900 members of "The Habitat Organization."
For more information Pheasants Forever in Texas, contact Laura McIver, Regional Representative for Pheasants Forever in Texas, at (907) 750-2600 / [email protected]
About Pheasants Forever:
Pheasants Forever, including its quail conservation division, Quail Forever, is the nation's largest nonprofit organization dedicated to upland habitat conservation. Pheasants Forever and Quail Forever have more than 149,000 members and 700 local chapters across the United States and Canada. Chapters are empowered to determine how 100 percent of their locally raised conservation funds are spent; the only national conservation organization that operates through this truly grassroots structure. Since creation in 1982, Pheasants Forever has spent $708 million on 517,000 habitat projects benefiting 15.8 million acres nationwide.