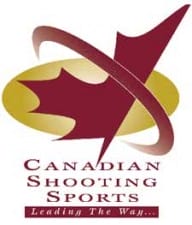 Canada –-(Ammoland.com)- The Government of Canada has stripped military tax credits from troops serving overseas. This is a slap in the face to the brave men and women who serve in Canada's armed forces. It belittles the danger they face every day. It tells our troops we don't care about them.
MP James Bezan, Conservative Party Defence Critic, first brought the issue up with Defense Minister Harjit Sajjan in a letter to the Minister dated November 10, 2016. He raised the issue again in person at the December 1, 2016, meeting of the House of Commons' Standing Committee on National Defence.
"We have 300-plus troops there, and 15 of them are at a U.S. air base, Camp Arifjan. They are not getting the same danger pay or income tax considerations as the rest of our troops in Kuwait. Are you committed to fixing this inequity and making sure that they get the same pay and benefits as all of our other troops who are in Operation Impact?"
Defense Minister Sajjan indicated that yes, he was committed to fixing this problem.
"Absolutely. For the specific ones that you're talking about, there is some work that the military has to do with Treasury Board as well, but we are working through the complexities based on how this is done to make sure there is more equity for our troops when it comes to deployments."

Satisfied for the moment, Bezan said, "I'll look forward to having that rectified."
Two months later, the issue remained unresolved. In fact, it got worse. Much worse. They originally stripped the tax credits from 15 soldiers at Camp Arfigan, Kuwait. Instead of restoring the tax credits as Bezan requested, the government went in the opposite direction.
Justin Trudeau's government stripped the tax credits from an additional 300 troops.
James Bezan did not respond well to that distressing news. He took up the issue with the Minister once more, this time in Parliament.
"Mr. Speaker, when I asked the defence minister in December to fix the inequity of awarding danger pay and benefits to some but not all of our troops fighting ISIS, the minister said he would. It never crossed my mind the Liberals would do that by taking away everyone's danger pay. Canadian troops stationed in Kuwait are now having their paycheques reduced by over $1,500 a month by the Liberals. Why is the Prime Minister betraying our brave men and women who are in the fight against ISIS?"
These tax benefits are no small thing. It can mean as much as $9,000 for each six-month tour served overseas. They face danger every day. They count on us to take care of them properly in return. Our government has dropped the ball.
Minister Sajjan responded with his commitment to our serving men and women, but he did not answer the James Bezan's question.
"Mr. Speaker, as I stated to the member opposite during committee, we are committed to looking after our men and women, including their compensation. Our government had concerns regarding the current situation that was not fully fair and equitable. That is why I have asked the chief of the defence staff to work with the relevant agencies to review the compensation rules and propose changes, including finding ways to prevent the negative impacts on our deployed personnel."
Bezan did not like the non-answer from his counterpart. He demanded a simple answer, after a pointed criticism of Liberal defense budget cuts.
"Mr. Speaker, that does not fix this current situation. The defence minister is a proud veteran, and he knows better than anyone how important danger pay is, not just for our brave men and women in uniform but for their families back at home as well. We all knew the Liberals would cut defence spending, but we did not ever imagine they would literally do it on the backs of our soldiers and military families. Will the defence minister quit taking his marching orders from the Prime Minister, fight for our troops, and reinstate all of the danger pay and benefits for all of our troops who are in the fight against ISIS?"
Minister Sajjan described a bureaucratic mess as the culprit and said he remained committed to solving this issue.
"Some rules were actually put into place in 2014, so these things do take time, but we will be working through it and making sure we work with the relevant agencies and all the recommendations we made so that we can move forward on this."
Conservative MP Pierre Paul-Hus, unsatisfied with that response, demanded to know why our military personnel must suffer because of bureaucratic incompetence.
"Mr. Speaker, the Liberals are cutting the monthly pay of soldiers deployed in Kuwait by more than $1,500. For the minister to cut their pay once they have been deployed is despicable. As a former unit commander, I am ashamed of my country and the way the Liberals are treating our soldiers. Will the Liberals stop pinching pennies at the soldiers' expense? Mr. Minister, will you fix this problem yourself?"
Minister Sajjan once again insisted there is a bureaucratic process that must be followed involving many government departments.

"We are working through it, and we will get through this."
Minister Sajjan then used that age-old political fallback – blame the other guy. Sajjan blamed the former Conservative government. He did not, however, explain how the former Conservative government is to blame when it is the Liberal government who cut these benefits from our soldiers.
"Mr. Speaker, as I stated, we are working through the rules that were put in place by the previous government in 2014. I have asked the chief of the defence staff to work with the relevant agencies to look at the various processes they have to go through, making sure that we have equitable compensation for our troops."
In his Mandate Letter to Minister of Defense Harjit Sajjan, Prime Minister Justin Trudeau said he expected the Sajjan to "Ensure that the Canadian Armed Forces have the equipment they need."
Unfortunately for our troops, it appears adequate pay, including tax credits for time served in danger zones overseas does not fall under that heading. Our troops deserve better than this. As a former military commander himself, Minister Sajjan knows this yet shuffles his feet blaming the former Conservative government and bureaucrats in numerous unnamed government departments.
That is wholly unacceptable.
If this makes you as mad as it makes us, you can write Minister Sajjan and demand he resolve this issue immediately in favour of the dedicated men and women serving our nation overseas.
The Hon. Harjit Sajjan, P.C., M.P.
Minister of National Defense
House of Commons
Ottawa, ON K1A 0A6
Phone: 613.995.7052
Email: [email protected]