By Graham Baates
YouTube personality, Graham Baates, gives us a video review and photo break down of the Canik TP9SF Elite Handgun.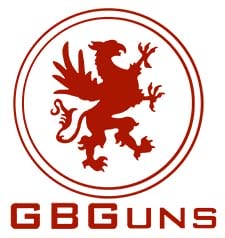 USA – -(Ammoland.com)-  When the Canik TP9 series of pistols first came to market they weren't taken very seriously. The brand was unfamiliar to the American consumer and were priced very aggressively.
Original models shared a lot in common with the Walther P99 including the ability to decock and function in both single-action and double-action modes; another feature that was poorly accepted.
Canik kept at it and the growing fan base of the pistols grew too loud to ignore.
Today we have the Canik TP9SF Elite Handgun which boasts more features and arguably a better shooting experience than competitors asking twice the price.
Canik TP9SF Elite Handgun
Canik TP9SF Elite Handgun Features & Specs:
| Caliber | Capacity | Barrel | Overall Length | Height | Width | Weight |
| --- | --- | --- | --- | --- | --- | --- |
| 9x19mm | 15+1 | 4.19" | 7.28 | 5.27" | 1.45" | 1.77lbs Unloaded |
Industry standard dovetail sight cuts compatible with a large variety of aftermarket sights
Warren Tactical sights with red and green fiber optic front sight
Match grade barrel
Trigger stop
Loaded chamber indicator
Striker status indicator
Improved single action trigger
Reversible magazine catch
Tungsten grey cerakote over phosphate
MIL-STD-1913 Picatinny rail
AFC magazine coating
The Canik TP9-SF Elite  comes with two 15 rd. mags., poly holster, paddle/belt attachment, interchangeable backstraps, cleaning rod, brush and a limited lifetime manufacturer's warranty.
Far beyond "budget gun" the TP9SF Elite threatens to replace your existing range or competition gun by including feature the more discerning shooter looks for:
Comfortable trigger shoe with safety:
Loaded Chamber Indicator that is both visible and tactile: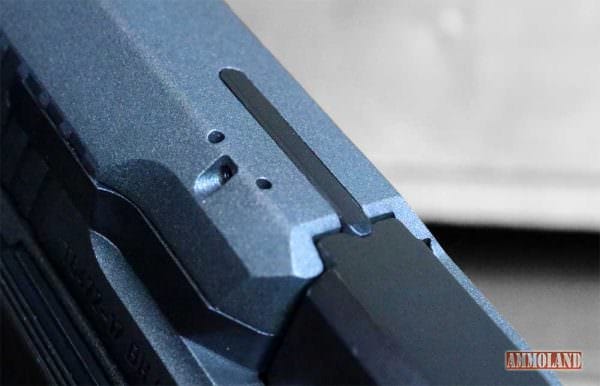 Match-Grade Barrel with polished feed ramp & captured flat recoil spring:
Fully-supported chamber:
Striker Indicator and U-Notch rear sight for quick sight acquisition:
In the hand it feels like a gun that is ready to go. The trigger is smooth and light with a faint break somewhat similar to an AK. Accuracy was excellent and the factory-installed back strap fits larger hands comfortably.
Too see the Canik TP9 SF Elite in action watch the video below:
About Graham Baates
"Graham Baates" is a pen name used by a 15-year active Army veteran who spent most of his time in the tactical side of the Intelligence community including tours in Afghanistan and Iraq. Post-Army Graham spent some time in the 3-Gun circuit before becoming a full-time NRA Certified defensive handgun instructor and now works as an industry writer while curating a YouTube channel and blog on the side. Visit Graham on Youtube .
---
Second Opinion 4/11/2017
---
By John Farnam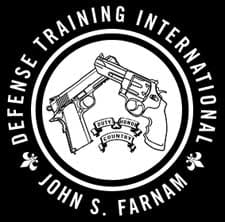 Ft Collins, CO –-(Ammoland.com)- My take on the Canik TP9SF/Elite
I've been carrying my copy of the Canik TP9SF/Elite pistol (imported by Century Arms) for several months. I've used it to demonstrate techniques at a number of Courses, and my Instructors and students have shot it extensively, with all kinds of ammunition.
Frankly, there is little not to like. No hiccups. It runs and runs!
I was not sure what to think of it when I first starting using this Glock-like entry into the serious pistol market. However, it has proven itself reliable and well-suited to the task of personal protection.
One concern was the pistol's ambidextrous, long, cantilevered slide-release levers. When operating the one on the left side of the pistol with your thumb (assuming you're right-handed), there is no problem. We prefer racking the slide, of course, but using the lever may be necessary from time to time.
However, when a right-hander uses his right index finger (trigger finger) to push down the lever on the right side of the pistol, his finger often slides off, enters the trigger-guard, and hits the trigger! On the left side of the pistol, the thumb is too short to cause that problem.
On my copy of the Canik, I thus had my gunsmith simply remove the lever on the pistol's right side. With it gone, that potential problem goes away!
When the Canik came to me, its sights were excellent, but needed adjusting. The wonderful gunsmiths at Gunsite Training Center performed the necessary drift for me, and sights are now dead-on.
This pistol comes with two magazines and a Serpa holster, all at a price significantly below its competitors.
Based on personal experience, the Canik TP9SF/Elite now enjoys a place on my Recommended Self Defense Gun List!
/John
About John Farnam & Defense Training International, Inc
As a defensive weapons and tactics instructor John Farnam will urge you, based on your own beliefs, to make up your mind in advance as to what you would do when faced with an imminent and unlawful lethal threat. You should, of course, also decide what preparations you should make in advance, if any. Defense Training International wants to make sure that their students fully understand the physical, legal, psychological, and societal consequences of their actions or inactions.
It is our duty to make you aware of certain unpleasant physical realities intrinsic to the Planet Earth. Mr Farnam is happy to be your counselor and advisor. Visit: www.defense-training.com