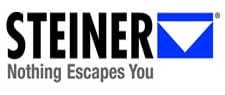 GREELEY, Colo. -(Ammoland.com)- For 2017, Steiner has updated the popular M332 and M536 battle sights with a new Quick Detach (QD) mount.
The new mount features an improved lock release making it easier to open the levers for removal of the sight, even when wearing gloves. These combat sights are ideal when engaging at close- and medium-range.
The M332 provides a compact 32mm objective, 3x fixed magnification and illuminated ballistic reticle for optimal performance day or night. This is the smaller version of the rugged M536, both optimized for any carbine or patrol rifle.
The M536 offers a fast, clear aiming point in all light conditions and battlefield scenarios. An oversized, 36mm objective lens gathers more light for a brighter image, 5x magnification puts rounds on target out to 700 meters, and the 10-setting illuminated reticle lets you instantly transition from close to medium-range targets, day or night.
Both the M332 and M536 are waterproof, shockproof and feature the QD mount that adapts to any MIL-STD 1913 rail.
Reticle set for 5.56 or 7.62 caliber
10 brightness settings
Fully adjustable up to +/- 50 MOA
Picatinny base
$674.99
Multi-coated objective lens and BAK4 prism construction
10 brightness settings
Fully adjustable up to +/- 60 MOA
Picatinny base
$749.99
For more information about all of Steiner's products, visit their website.
About Steiner:
For 70 years, Steiner has made trusted optics and eOptics for life's defining moments. The successful pursuit and capture of these moments demands the fast and precise detection, location and identification of a distant objective. Whether the objective is wildlife, a marine bearing, law enforcement suspect or military combatant, Steiner products enhance an individual's most important sense, vision, so that on land or sea –– Nothing Escapes You.
For more information, visit the company website on their website or Facebook.