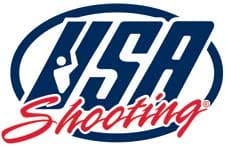 COLORADO SPRINGS, Colo. -(Ammoland.com)- Four USA Shooting Paralympic Team athletes will make their first return to international competition following the Paralympic Games in Rio de Janeiro, Brazil when they compete in the World Shooting Para Sport (WSPS) Grand Prix starting Wednesday in Szczecin, Poland.
The U.S. team will be led by Paralympic bronze medalist McKenna Dahl (Arlington, Washington) and her Rio teammates: Fellow rifle athlete Jazmin Almlie-Ryan (Houston, Texas), as well as Pistol athletes Tricia Downing (Denver, Colorado) and Marco DeLaRosa (San Antonio, Texas).
At last year's World Cup in Szczecin, DeLaRosa earned the first international medal of his career – silver – in the P1 (Men's 10m Air Pistol SH1) event. Only Air Rifle and Air Pistol events will be contested at this Grand Prix.
"I'm really looking forward to a new start," said Dahl who won bronze in R5 (Mixed 10m Air Rifle Prone SH2) at the Paralympic Games and fifth place in this event last year in Szczecin. "I've got some new equipment, new positions, new training plans and new coach in place since Rio. I'm excited to see how all of it's going to fall into place."
Also, making his debut as Paralympic Head Coach will be Armando Ayala (San Antonio, Texas) who took over the helm of the Paralympic program earlier this year. Read more about Ayala here.
"Coming off a rebuilding time since the Games, I feel the athletes are ready to engage the Quad," Ayala said. "We've been identifying our challenges, and I feel we have a solid approach to competition. Some of the athletes have rebuilt positions as well as adaptive equipment since the Games. We may have some trials on mental and focus approach, but with some of the new stuff we're working, I feel confident in the team's overall performance."
This Grand Prix will also be our U.S. athletes' first opportunity to earn Minimum Qualifying Scores (MQS) required to compete in the WSPS World Championships in Cheongju, South Korea next year.
More information about this Grand Prix – including competition schedule – can be found here.
To view scores from this event, click here.
USA Shooting will also host a WSPS-Sanctioned competition in conjunction with its Rifle/Pistol National Championships June 25 – July 2 in Fort Benning, Georgia.
More information on this match can be found by clicking here.

About ELEY:
Eley is a Proud Sponsor of the USA Shooting Rifle and Pistol Teams: ELEY Limited, manufacturer of the world's most consistently accurate rimfire ammunition, has been the Official Sponsor and Official Supplier of .22 rimfire ammunition of the USA Shooting rifle and pistol teams since 2000.
For more information on ELEY and their products, please visit their website.
About Winchester Ammunition:
Winchester Ammunition is a Proud Sponsor of the USA Shooting Shotgun Team: Winchester Ammunition has been the exclusive ammunition sponsor and supplier of the USA Shooting Shotgun Team since 1999. Members of the past two shotgun teams brought home a combined six medals from London and Beijing using Winchester AA International Target loads. Winchester is an industry leader in advancing and supporting conservation, hunter education and our country's proud shooting sports heritage.
For more information about Winchester and its complete line of products, visit their website.
About USA Shooting:
USA Shooting, a 501c3 non-profit corporation, was chartered by the United States Olympic Committee as the National Governing Body for the sport of shooting in April 1995. USA Shooting's mission is to prepare American athletes to win Olympic medals, promote the shooting sports throughout the U.S. and govern the conduct of international shooting in the country.