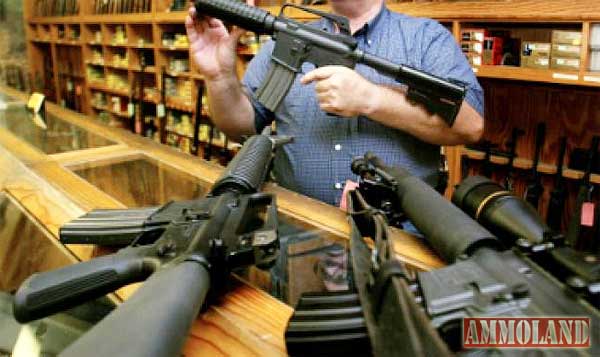 USA -(Ammoland.com)- On Tuesday, May 16, 2017, SB1657 came out of the House Judiciary Criminal Committee (the vote was 7-6). When looking at committee votes don't be fooled by the margin. The margins may be close or overwhelming and do not necessarily predict what is going to happen on the floor.
SB1657 is designed to run legitimate gun dealers out of business, making it more expensive and harder for you to buy a firearm. The anti-gun crowd say that is not their intent, but you can bet that it is exactly their intent.
One of the big factors in the progress of SB1657 is Michael Bloomberg's money. We have seen an ex-BATF agent testify at the hearings on SB1657. He is bought and paid for by Bloomberg and his wife, who also works for Bloomberg. The influence that Bloomberg's money buys is insidious.
One cause of the progress on the anti-gun side is the lack of organized resistance of gun owners. There were over 10,000 witness slips filed against SB1657, but there are over 2,154,000 gun owners in Illinois.
We have to get the word out, but those folks have to join and stay together through thick and thin. I had a call from a guy who was complaining about what was going on.
I asked, "Are you an ISRA member?" Without taking a breath, he told me he couldn't afford it because he just spent $1500 on his new AR15. It is people like this who are the problem. I am asking every ISRA member to go out and recruit a new ISRA member, and another and another.
On May 5, 1868, John A. Logan, Adjutant General of the newly formed Grand Army of the Republic (GAR), issued General Order No. 11, which designated May 30th as Memorial Day. The GAR was the American Legion of its time. General Logan was from Carbondale, Illinois, and the GAR was formed in Decatur in 1866, making Memorial Day a part of Illinois history.
Memorial Day is much more important than a part of Illinois history. It is important that we remember Memorial Day for more than the day the Indianapolis 500 is run, the day when the pool opens or the annual mattress sale.
We all have to remember the sacrifice that men and women have made in order to protect and preserve the freedoms that many of us have taken for granted. It is also important to teach those lessons to the next generation. This Memorial Day, please take time to honor those who have served and remember how much we all owe them.
Thanks for being a member.
If you haven't already, click here now to join ISRA.
As of May 1, 2017, the number of active FOID cards and ICCL's are:
FOID's – 2,154,622
ICCL's – 235,528
To keep up with current legislation, click here.
Please remember: when you click on a particular bill, it will take you directly to the State of Illinois General Assembly website.
The ISRA has no control over the ilga.gov website.
Upcoming Events:
For more information, visit www.isra.org!
Sunday, May 28, 2017
ISRA Marksmanship League
Tuesday, May 30, 2017
ISRA Tuesday Night Irregular League
Wednesday, May 31, 2017
ISRA F-Class League
ISRA Benchrest League
Wednesday, May 31-Friday, June 2, 2017
Combat Focus Shooting (Instructor Rob Pincus)
Thursday, June 1, 2017
ISRA Smallbore/Rimfire F-Class Thursday Night League
Saturday, June 3, 2017
Range Work Day
ISRA Junior Highpower NRA 80 Round Match
ISRA Marksmanship League
Check out ISRA's website. Tell them what you think!
Follow the ISRA on Twitter and Facebook.
Give the gift of an ISRA membership. Not an ISRA Member? Join Today!