Prescott, Arizona –-(Ammoland.com)- Davidson's is pleased to announce it has added two new exclusive Ruger products to its offerings. The Ruger American Compact Pistol in 9mm with Flat Dark Earth frame and Patriot Brown slide as well as the GP100 in .22LR with a 4" barrel are now exclusively available from Davidson's.
Davidson's Vice President of Sales Matt Nicholson said, "These pistols are great new additions to the Davidson's Exclusive product line. The ever so popular Patriot Brown and Flat Dark Earth colors paired with the concealable size of the American Compact, this should be a perfect carry option. The GP100 with a 10 shot capacity in .22LR and four inch barrel is an awesome plinker."
The American Compact Pistol (Item# 8682) features a 3.55" barrel chambered in 9mm and shorter frame making it easier to conceal than the standard full size American Pistol. The Davidson's Exclusive model features a Flat Dark Earth frame and a Patriot Brown finish on the slide. Included with the pistol is a 12 round magazine, a 17 round magazine with grip extension, and 3 different size grip modules (small, medium, large) to help tailor the grip to the shooter.
The Ruger GP100 (Item# 1766) is a rock solid revolver that provides a comfortable shooting experience for any shooter. The Davidson's Exclusive model is chambered in .22LR and has a 10 shot capacity. This rugged double action revolver features a fiber optic front sight, adjustable rear sight, all stainless steel construction, cushioned rubber grip with hardwood insert and a 4 inch long barrel.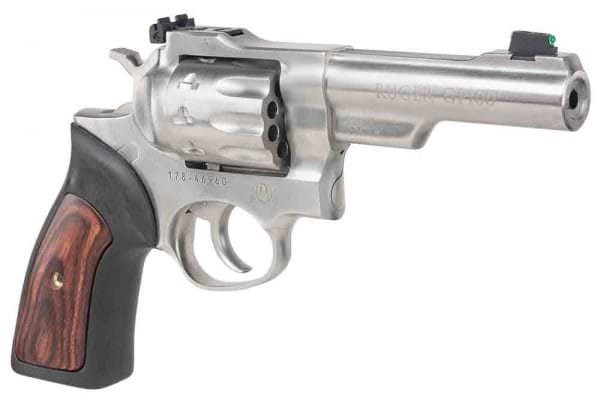 Consumers can purchase these Ruger Exclusives from a local Davidson's dealer or from GalleryofGuns.com by visiting the Ruger Store at GalleryofGuns.com or by clicking the "Davidson's Exclusives" tab on the left of the GalleryofGuns.com homepage! Dealers, to place an order or find out more about these Ruger Exclusives please contact your account executive.
About Davidson's and Gallery of Guns
Founded in 1932, Davidson's (http://www.davidsonsinc.com) is one of the nation's leading firearms wholesalers. In late 1998, it launched the Gallery of Guns website (www.galleryofguns.com) specifically to help Davidson's retailers sell Davidson's inventory, it is now one of the firearm industry's most successful consumer websites. Each firearm sold by the company is backed by the Davidson's GuaranteeD® Lifetime Replacement Program, which extends to both the dealer and final customer.