By Mark Walters : Opinion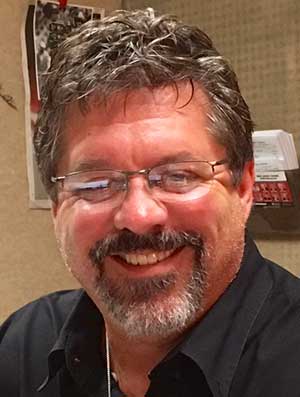 USA – -(Ammoland.com)- I hate criminals.
I have no empathy, no sympathy, no time and no concern for them. None.
I don't care where they came from or their background in life. I don't care where or how they grew up. I don't care that they chose to put an illegal substance in their body that addicted them nor do I care who was or wasn't "there" for them.
I don't care about what or how much they drank or ate or any other lame-ass excuse a defense attorney will conjure up in a bid to reduce a sentence. I simply do not care.
When you willfully attempt to deprive another human being of their right to life, liberty, and the pursuit of happiness, you lose your right to all three of the above instantly, and whatever befalls you, up to and including your death, you have rightfully earned. Meet your maker? Too bad for you. Yeah, I hate criminals, especially the ones so vile and disgusting that no punishment is severe enough. If you think those are harsh comments or a brutal attitude, you may change your mind after you read this column.
I opened up my Thursday (6-29-2017) Armed American Radio Daily Defense national broadcast with a terrible news story. A story so vile and so disgusting it made my blood boil. An account of criminal activity so vicious that it wiped out the previous six hours I had spent working on topic content for the day's show. The NY Post headline was enough to grab my attention– Teens accused of using Tasers on young mom, rape her in front of son. I guess if I ever get to the point that a headline like that doesn't grab my attention, it's time to move on. Let me give you a taste of this depravity.
The woman had told officers with the Gwinnett County Police Department that she was brutally attacked soon after she walked in the front door of her apartment around 3 a.m. May 12 2017. She said she walked into the living room and saw two men wearing dark clothes and ski masks in the kitchen, according to a police report.
Armed with Tasers, the masked suspects approached the mother and shocked her "numerous times" before pushing her in the direction of a bedroom. The woman tried to walk toward her children instead, prompting one of the suspects to throw a pot of boiling water on her. When she continued to resist, the mother was doused with another pot of boiling water, police said.
One of the suspects then forced the woman to perform oral sex after she was ordered to take off her clothes. She later told police that her younger son was in a car seat near the kitchen during the assault, while her older son — who followed her and one of the suspects into the bedroom — sat on the bed as she was raped and witnessed the "entire incident," according to the police report, which did not indicate the age of the woman's children.
Police on Tuesday arrested two suspects — Francisco Palencia, 17, and Josue Ramirez, 19, according to the Atlanta Journal-Constitution. Both were ordered held without bond at the Gwinnett County Detention Center.
As I asked my listeners to do on air yesterday before going into more detail, I want to ask you to do the same, to put yourself in the home. If you're female, imagine her being you. If you're male, think about your mother, your sister, your wife, grandmother, daughter, or anyone else close to you. Think about your children, your nieces or nephews, grandchildren, etc. I want you to put yourself in that home at the moment of that attack. This young woman was returning home from work near 3 AM when she found the scumbags in her home. She was only returning home from work. Francisco Palencia, 17, Josue Ramirez,19, and an unnamed 15-year-old "girl" were arrested and are being held without bond.
These animals do not belong on our streets. They have no place in our schools, in our restaurants, our stores or our libraries or movie theaters. They are not worthy of being anywhere another human being is allowed. They are not worthy of watching a sunset or sunrise, eating a fine meal, or experiencing human contact.
I can only hope society ends their existence on this Earth as quickly as possible and does it with as little expense to the taxpayers of Georgia as is necessary. As a resident of Georgia myself, I would gladly contribute a few extra bucks to put them down like the animals they are.
I will repeat myself. I have no concern whatsoever for these three. They deserve to die. They have earned it. I don't care about their pathetic lot in life. I don't care what card they drew in the parent pool or what rung they hail from on the socioeconomic ladder. I don't care about their race, immigration status, or ages. I can and do hope for a miserable existence for them while they rot in prison awaiting their fate, which had better be a state endorsement of "lights out."
Now comes the teaching moment.:
Had this young woman had a gun strapped to her body, she may very well have been able to end this horror before it began. Maybe not. Here's what's indisputable–without a firearm, she is utterly helpless and stands no chance whatsoever. Very few of us can physically overpower three determined attackers. A gun, on the other hand, changes the odds.
Vow never to let this happen to yourself or someone you know. Understand evil exists and prepare to deal with it every waking moment of your life. Understand it can and will attack you when and if it chooses and at a time and place of its choice, not yours. You, on the other hand, can use terrible stories like this to make sure this never happens to you or your loved ones.
You have a right to bear arms. For God's sake, use it every minute of every day.
About Mark Walters
Mark Walters is the host of two nationally syndicated radio broadcasts, Armed American Radio and Armed American Radio's Daily Defense with Mark Walters. He is the Second Amendment Foundations 2015 Gun Rights Defender of the Year award recipient and co-author of two books, Lessons from Armed America with Kathy Jackson (Whitefeather Press) and Lessons from UnArmed America with Rob Pincus (Whitefeather Press)