By Mark Walters : Opinion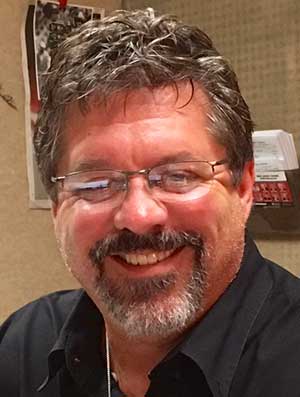 USA – -(Ammoland.com)- Facts are stubborn things, huh? They leave no room for debate. I mean you can not really debate something when the outcome is guaranteed.
Take 5+5=10, for example. Where's the debate? It equals ten no matter how many times you try to slice it and dice it. It equals ten. There's no getting around it.
Guess what? The Second Amendment isn't debatable either, is it? Not in my book.
"A well regulated militia being necessary to the security of a free state, the right of the people to keep and bear arms shall not be infringed."
Pretty straight forward.
So let's take the email I received from a listener earlier this week. The writer wants to remain anonymous for valid reasons when you're talking about national exposure, I get that. The content however, is important enough for me to ask your opinion. My opinion, as I stated on live radio, follows below the email. I'm looking forward to reading yours! Here's the raw email in its entirety:
The Setup

I am a certified NRA Pistol Instructor and certified NRA Range Safety Officer. Whenever I can, I help out local ranges in the XXXXX area to support their concealed carry classes. My motivation for this is definitely not money but to do my part to teach others and help new shooters and concealed carriers be safer. I think I'm pretty good at it and have successfully taught hundreds of people of all type. Some of my students have had vision, hearing, and literacy deficiencies. I especially enjoy helping those students overcome their unique challenges to learn safe gun handling and shooting fundamentals. Other instructors tend to push the more difficult students my way because I am blessed to have the skills and patience to help them. One of my favorite students was a legally blind woman who ended up shooting very well and was quite accurate after we perfected her natural grip for a point and shoot technique.

The Story

Last weekend, I was asked by another instructor to help a man in his late 70's. He was very hard of hearing and the other instructor was not able to have any success with him. I will call him Kevin for this discussion. I took Kevin back to the firing line and introduced myself. He immediately reached for the 22 pistol on the counter and said, "which target should I shoot?" I stopped him and told him to not do ANYTHING without me specifically telling him to.

I showed Kevin how to load the magazine, insert the magazine, and release the slide. During that time, he was nodding and indicating that he was paying attention. I quickly found that Kevin didn't actually understand the instructions, though. He just could not get the ONE round into the magazine until I showed him repeatedly. I realized that he not only had bad hearing, but was not very bright. Eventually, he took a shot with just a single round and we repeated that process at least five or six times – load one round, shoot one round, repeat. Each time, I was correcting basic safety violations like improper placement of his trigger finger and pointing it in an unsafe direction again and again. It was frustrating for me, but I continued to try to get through to him while watching him like a hawk.

Then it got bad. Kevin loaded the next round and before I told him to do anything, he quickly turned the gun to his left where I was standing to look at it. His finger was on the trigger, there was a round in the chamber and the the pistol was pointed directly at my chest! Fortunately, I wear L3 body armor when I teach – a gift from my wife who must like me. I have been flagged by students a few times as an instructor and have been grateful for my vest each time. When he muzzled me, I reacted appropriately. I calmly moved the gun away from danger to prevent him from causing any harm. I then made it abundantly clear what an unsafe action he had taken. I repeated my very firm coaching with him until he fully grasped enormity of his violation of the safety rules.

I stopped using live ammunition and switched him to snapcaps for while until he could properly demonstrate safe gun handling. After another ten minutes of corrections, he started doing the right things. We went back to live ammunition and shortly afterwards. Almost as if he was following a script, he repeated his terrible safety violation by pointing the gun at my chest AGAIN with a round in the chamber and his finger on the trigger!! That was enough for me. I can handle one time, but I've never been flagged twice by the same person.

I stopped his progression, put the pistol away, and told him to take a break. He sat down in a waiting area behind the ready line with other students. I left the firing line to discuss the issue with the RSO and the range owner. I firmly told them that I would not sign off on his concealed carry certificate of completion because he was very unsafe.

The Dilemma

The rest of the concealed carry class was dismissed with their certificates while Kevin remained in his seat. The RSO and another instructor took him back to the firing line and started working with him as the rest of the instructors watched incredulously from behind. The student repeatedly could not understand directions and had to be constantly reminded of the most basic safety rules. At one point, the RSO physically moved Kevin's finger off the trigger and high onto the frame of the pistol where it belongs. The student immediately put his middle finger into the trigger guard and shot the gun while his index finger was still on the frame!

By this point I had made it clear that I did not think that Kevin should get his certificate and I left for the day. Later that night I contacted the RSO and the other instructor that was working with Kevin. They both told me that they worked with Kevin for another two hours and that they both had signed off on this certificate of completion because he had demonstrated that he was safe.

I am very bothered that these professionals for whom I have tremendous respect have made this decision. I am confident that Kevin will eventually harm himself or someone else if he started carrying a concealed handgun. I think that Kevin is an example of what the anti-gunner extremists are thinking of whenever they discuss the dangerous "CCW" public. I am struggling with this experience with Kevin and the instructors who passed him. I can only feel comfortable thinking that this is one of those costs of freedom that we all have to live with, even if our better judgment says that it is wrong. I just don't like knowing that there are armed people like Kevin out there who have the terrible sense of firearms safety and arm the anti-gunner extremists with anecdotes. You will have to look very hard to find a passionate and active advocates for our second amendment right to keep and bear arms, but I actually think that this man was so unsafe that he should not carry a handgun. It saddens me to even have the thought now, but there really are people that just should not be handling a firearm.

Mark, what are your thoughts?
That's a great email and frankly it provides enough topic content for at least three hours of radio. Here's my opinion. The emailer, we'll call him Wyatt, was right. Now, I know there are many variables involved that we can't glean from the email so I'll simply say I took him at his word and presumed everything to be accurate.
Using that model, I would have done the same thing. Wyatt can sleep well tonight. The others? Time will tell.
About Mark Walters
Mark Walters is the host of two nationally syndicated radio broadcasts, Armed American Radio and Armed American Radio's Daily Defense with Mark Walters. He is the Second Amendment Foundations 2015 Gun Rights Defender of the Year award recipient and co-author of two books, Lessons from Armed America with Kathy Jackson (Whitefeather Press) and Lessons from UnArmed America with Rob Pincus (Whitefeather Press)