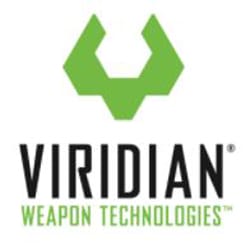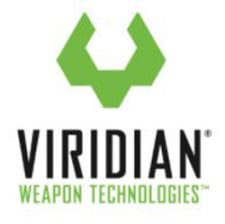 MINNEAPOLIS, Minn. -(Ammoland.com)- Viridian Weapon Technologies is the only provider of sighting accessories for the Ruger LCP II—and is still the sole option for a green laser for the original LCP. All products in the lineup dedicated to the LCP II are available now.
Consumers and distributors/retailers can order the Viridian Green Laser, Elite Red Laser and the REACTOR RTL lighting system with RADIANCE for the LCP II. Each of these products also includes an Enhanced Combat Ready (ECR) holster with INSTANT-ON technology.
Viridian pioneered the green laser, so it is only fitting that the company was the first (and only) to introduce a version for the LCP II.
The Reactor Green Laser (R5-LCP2) is the ultimate targeting system customized for the advanced concealed-carry pistol. It is visible at 100 yards in daylight and the sleek INSTANT-ON and ECR holster ensures the world's brightest laser is on and ready at the draw.
The Reactor Elite Red Laser Sight (R5-R-LCP2), like it's green counterpart, is powered to the maximum legal strength and it can be seen at two miles at night. The Elite Red Laser also offers constant and pulse modes and weighs in at just .78 oz.—as does the Green Laser.
Finally—both models feature a low battery indicator and are easy to sight in.
Viridian's REACTOR RTL lighting system with RADIANCE (RTL-LCP2) puts light where it's needed most. This product will improve visibility with a powerful 140 lumen light.
It features INSTANT-ON when drawn from the included ECR holster and has two modes: constant and strobe. There is also a low battery indicator that notifies the user to replace the power source.
"We pride ourselves on speed to market with innovative solutions for popular products," said Viridian Weapon Technologies Direct of Sales Andy Scott. "Partnering with top companies prior to the announced launch of their introductions really sets Viridian apart. We have been shipping laser and light options for the Ruger LCP II since February of 2017 and are still the only company to offer sighting accessories for this great everyday carry pistol."
Viridian and Ruger have also partnered to offer a Ruger LCP II that comes standard with the E-Series Laser pre-installed. This package is available with a MSRP of $439.00 and provides excellent value and convenience.
More information on Viridian products for the LCP II, as well as the complete lineup, is available on their website.
About Viridian Weapon Technologies:
Headquartered in Minneapolis, Minnesota, Viridian Weapon Technologies is devoted to applying cutting-edge technology to design compact, powerful self-defense products for the civilian, military and law enforcement markets. Viridian is the leader in weapon-mounted technology and responsible for a number of firearm innovations including green and red laser sights, LED weapon-mounted illuminators and several shooting accessories including the Tacloc Holsters. Viridian products are designed and built in the USA.
More information is available on their website.