John Crump, test shoots the Radical Firearms 6.5 Grendel Upper Receiver in this AR rifle upper parts review.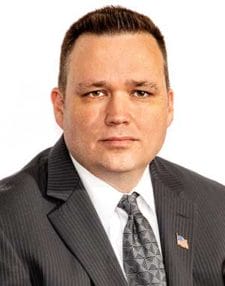 U.S.A. –-(Ammoland.com)- I have just about every standard caliber of firearm in existence. The only standard caliber I don't have anymore is the .40S&W because it is just a terrible caliber (.40s&w fans please direct your complaints to the comments below). I love the subtle nuances of firing different calibers of ammunition through different firearms.
Each has its own feel, but I was missing the feeling of firing a new caliber for the first time.
It has been a long time since I have had a caliber I have never fired before. .338 Lapua; check, 50 BMG; check. I wanted to try something new. I wanted to get that rush of shooting something for the first time again. I started thinking about it, and then it hit me. For some reason, I have never fired 6.5 Grendel. I have read a lot about the ammo/rifles. Hell, I have friends with them, but I have never fired that round.
I had an Anderson complete lower receiver just sitting around with an ELF trigger and a Bravo Company butt stock in my gun room. Why not put a 6.5 Grendel upper receiver on the lower and have a little range therapy to get that feeling I was missing back again. All I had to do is find the right upper receiver to attach to my lower receiver. The search began!
Radical Firearms 6.5 Grendel Upper Receiver
I stumbled across Radical Firearms out of Texas. They make AR15s in just about every caliber. I have read a little about them online but decided to see for myself what they were all about. I contacted them and they made available an upper receiver chambered in 6.5 Grendel for me to test out for this review.
A few days later the complete Radical Firearms upper receiver arrived at my doorstep. It was packaged very securely. After cutting through a massive amount of tape; I took out the upper and inspected it.
It is always a good idea to inspect any firearm or firearm part for damage, and while you still have all the packaging material if you need to make a return. Also it is better to find an issue at home than when firing the weapon at the range.
The Radical Firearms 6.5 Grendel upper was an M4 forged upper receiver. Radical firearms used a low profile gas block instead of one with a front sight. This was fine with me since I was putting a scope on this rifle and did not require a front sight post. It was going to be a rifle that I was going to be using for shooting at long distances. Radical Firearms does offer the ability to add Magpul or Troy pop up sights to your order.
The barrel was a 20-inch long barrel. Radical Firearms used a match grade stainless steel barrel with a 1:9 twist. For shooting at long distances I do prefer a 1:7 twist, but the 1:9 twist is a good twist rate for an all purpose rifle.
Radical Firearms used keymod front rail. This rail was a billet free floating hybrid raid. It also had picatinny rails towards the front of the handguard. That is where I mounted my bipod. Overall the rail was very sturdy and high quality. They now offer M-Lok rails which seem to work better than the keymod rails according to military testing. Then again I am not taking this rifle into combat so the keymod rails are just fine with me.
The coolest part of the rifle is the muzzle brake. In all honesty when I unpacked the upper receiver I didn't even realize that it had a separate muzzle brake.
It isn't just me that thought this. Everyone I let look at the rifle doesn't realize it has a brake until it is pointed out. What Radical Firearms did was add a custom stainless steel muzzle prepper pot brake that sits flush with the barrel. It is one of the coolest looking things I have seen on a rifle.
The upper receiver came with a mil spec bolt carrier group and a standard charging handle. I function tested both before heading out and they worked fine. Radical Firearms does let you upgrade to a BCM Mod 3 charging handle, or a Raptor Ambi charging handle for an additional fee.
Now it was range time!
Shooting the Radical Firearms 6.5 Grendel Upper Receiver
The ammunition I used was Hornady Black 6.5mm Grendel , because it was on sale. Hornady Black is a 120 grain round. A lot of people think that 6.5 Grendel rounds would be expensive, but there is a lot of Russian rounds out there that are cheap. You can even get 500 rounds of Russian 6.5 Grendel for around $120, but these rounds are 100 grain compared to 120 grain.
I put 200 rounds through the upper receiver without a failure. The rifle functioned flawlessly. From the feeding of the rounds to the ejection of the spent casings; I could not ask for anything more. Everything just worked as perfectly as it should.
The rifle was dead on accurate at 600 yards. I wish I could have tested the Radical Firearms upper receiver at a further distance, but I did not have that available to me at that time. I am hoping to shoot it at a further distance in the near future. I really want to push it out to 1000 yards.
It was a lot of fun shooting my rifle with the Radical Firearms upper receiver, and I feel I could really reach out and touch something with this round. At the time of this writing the upper receiver is going for $747.99. If you add pop up sights or add a different charging handle the price will be a little higher.
If you are looking for a unique round the 6.5 Grendel is awesome round to choose. The Radical Firearms upper receiver worked as advertised. I couldn't be happier and glad I went with them.
About John Crump
John is a NRA instructor and a constitutional activist. He is the former CEO of Veritas Firearms, LLC and is the co-host of The Patriot News Podcast which can be found at www.blogtalkradio.com/patriotnews. John has written extensively on the patriot movement including 3%'ers, Oath Keepers, and Militias. In addition to the Patriot movement, John has written about firearms, interviewed people of all walks of life, and on the Constitution. John lives in Northern Virginia with his wife and sons and is currently working on a book on the history of the patriot movement and can be followed on Twitter at @crumpyss or at www.crumpy.com.