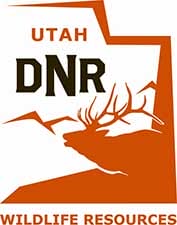 USA -(Ammoland.com)- Utah's waterfowl hunting season just started, but biologists with the Division of Wildlife Resources are already formulating ideas for the 2018 – 2019 hunt.
One idea is to allow hunters to keep more pintail ducks. This season, hunters may take only one pintail a day. Starting with the 2018 – 2019 season, hunters might be allowed to keep two pintails a day.
Biologists are also recommending two season date changes, one for the light goose hunt in Millard County and one for the sandhill crane hunt in Uintah County.
Learn more, share your ideas
All of the biologists' waterfowl hunting recommendations are available on their website. After you've reviewed the ideas, you can let your Regional Advisory Council members know your thoughts by attending your upcoming RAC meeting or by sending an email to them.
RAC chairmen will share the input they receive with members of the Utah Wildlife Board. The board will meet in Salt Lake City on Nov. 30 to approve rules for Utah's 2018 – 2019 waterfowl hunt.
Dates, times and locations for the RAC meetings are as follows:
Central Region
Nov. 7
6:30 p.m.
Springville Junior High School Cafetorium
189 S. 1470 E.
Springville
Note: The meeting will be held at the "new" Springville Junior High. The school opened about one year ago.
Northern Region
Nov. 8
6 p.m.
Academy Conference Center
58 N. Main St.
Brigham City
Southern Region
Nov. 14
5 p.m.
Cedar City Middle School
2215 W. Royal Hunte Dr.
Cedar City
Note: The meeting begins at 5 p.m.
Southeastern Region
Nov. 15
6:30 p.m.
John Wesley Powell Museum
1765 E. Main St.
Green River
Northeastern Region
Nov. 16
6:30 p.m.
DWR Northeastern Region Office
318 N. Vernal Ave.
Vernal
You can also provide your comments to your RAC via email. Email addresses for your RAC members are available at www.wildlife.utah.gov/dwr/rac-members.html.
The group each RAC member represents (sportsman, non-consumptive, etc.) is listed under each person's email address. You should direct your email to the people on the RAC who represent your interest.
Two Pintails A Day:
North America's pintail duck population has experienced plenty of ups and downs over the past 30 years. This season, Utah hunters may take only one pintail a day. Next season, though, biologists would like to increase the limit to two pintails a day.
"Pintails did pretty well this past nesting season," says Blair Stringham, migratory game bird coordinator for the DWR. "Hopefully, good nesting this past spring, coupled with high survival rates this winter, will put plenty of pintails on the nesting and breeding grounds during spring 2018. Starting next fall, we're comfortable allowing hunters to take two pintails a day."
Hunting Light Geese in Millard County:
Managing the light goose hunt in Millard County is a juggling act. On one hand, biologists want to keep plenty of geese near Delta, where a popular wildlife viewing event—the Snow Goose Festival—happens every February. On the other hand, limiting hunting in the area allows geese to do more damage to farmers' fields.
This season, the light goose hunt in Millard County is closed from Feb. 5 – 28. Next season, biologists recommend closing it from Feb. 15 – 28.
"We think this is a good compromise," Stringham says. "The festival usually happens at the end of February, so stopping the hunt on Feb. 15 should keep plenty of birds in the area. At the same time, allowing hunting in early February should reduce the amount of damage geese are doing to farmer's fields and their newly planted crops."
Hunting Sandhill Cranes in Uintah County:
Biologists are also recommending a longer sandhill crane hunt in Uintah County. Currently, the hunt in the county happens mostly in October. For the 2018 – 2019 season, biologists recommend holding it in October and November.
"Uintah County is a popular place for cranes to stop during their migration south in the fall," Stringham says. "The number of cranes is increasing, and more and more damage is being done to crops in the area. Giving hunters more time to hunt in the fall should put more pressure on the cranes. The added pressure should reduce the agricultural damage cranes do before they migrate out of the area."