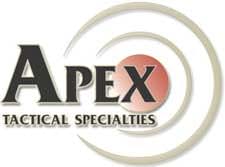 PEORIA, Ariz. -(Ammoland.com)- Apex Tactical Specialties announced the upcoming release on Monday, November 20 of their long awaited Flat-Faced Forward Set Trigger Kit for the M&P M2.0.
Known for their innovative work transforming striker-fired trigger systems, Apex's patent pending trigger kit design for the M2.0 reduces overall trigger travel by 40 percent while delivering a crisp trigger break reminiscent of that in a single action 1911 pistol.
The new Flat-Faced Forward Set Trigger Kit is designed specifically for use in the M&P M2.0 and will work in all current models in 9mm, .40S&W and .45ACP calibers, including the recently released M2.0 Compact.
The kit includes an aluminum hard-coat anodized Apex Flat-Faced Forward Set Trigger with a center mounted pivoting safety, an Apex Ultimate Striker Block Kit, an Apex Forward Set Sear Actuator, Apex Fully Machined 2-Dot Sear and the Apex Forward Set Spring Kit which includes Duty/Carry Sear and Trigger Return Springs and Heavy Weight Sear and Trigger Return Springs.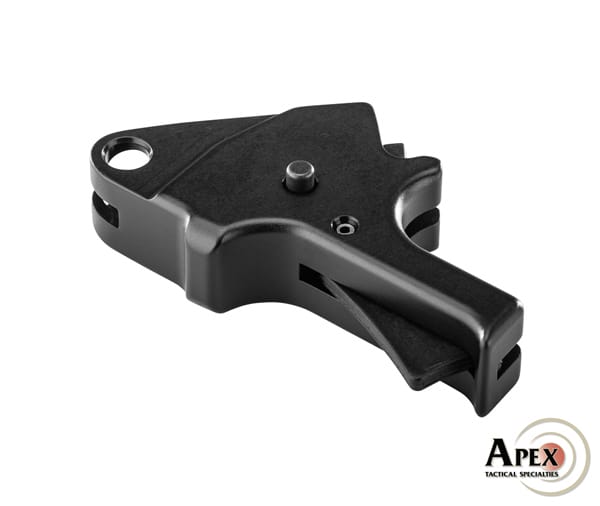 Using a combination of the Apex springs and factory sear and trigger return springs allows the user to set the trigger pull weight within a range suitable for duty/carry down to a weight desired for competition.
The new Flat-Faced Forward Set Trigger Kit for the M&P M2.0 will begin shipping on Monday, November 20 and has an MSRP of $169.95.
Dealers and distributors wishing to stock the new trigger kit can contact Apex at [email protected] or (623) 322-0200 for pricing and quantity availability.
Features and Specifications:
For use in all sizes of the Smith & Wesson M&P M2.0 in 9mm/.40S&W/.45ACP
Direct drop-in replacement of factory polymer hinged trigger
Reduces overall trigger travel by approximately 40%
Reduces trigger pull weight by up to 2 lbs. (approximately)
Delivers crisp trigger break
Smooths uptake and reset
Reduces trigger over-travel
Shortens reset length
Center mounted pivoting safety maintains factory safety values
Easy to install (Apex installation videos on YouTube)
Apex Part #: 100-154
MSRP: $169.95
For more information on products from Apex Tactical Specialties, visit www.ApexTactical.com, like Apex Tactical on Facebook or follow @ApexTactical on Instagram and Twitter. Instructional videos on the installation of Apex parts are available on Apex's YouTube channel.
About Apex Tactical:
Apex Tactical Specialties, Inc. was created to serve Law Enforcement personnel, competition shooters, and individuals who recognize the need for defensive tools to be more than "just adequate" for the job. We are a quality-driven and progressive organization – our product line, services, and expertise are continually evolving. Their mission is simple: superior parts, exceptional performance and craftsmanship, and above all, unparalleled customer service.
ATS, Inc. will not fit, install, or endorse any products that have not been thoroughly tested and evaluated by our staff. Personal experience, extensive field-testing, and follow up failure analysis are the essential methods by which we evaluate components that we recommend and use. It is not sufficient to just know that a part will work: they need to know why it works, and the limits of its operational envelope.
About Smith & Wesson:
Smith & Wesson Corp. is a provider of quality firearms for personal protection, target shooting and hunting in the global consumer and professional markets. Smith & Wesson is world famous for its handguns and long guns sold under the Smith & Wesson, Performance Center, M&P, Thompson/Center Arms, and Gemtech brands. Through its Manufacturing Services Division, Smith & Wesson Corp. also provides forging, machining, and precision plastic injection molding services to a wide variety of consumer goods companies.
For more information on Smith & Wesson, call (800) 331-0852 or log on to www.smith-wesson.com.