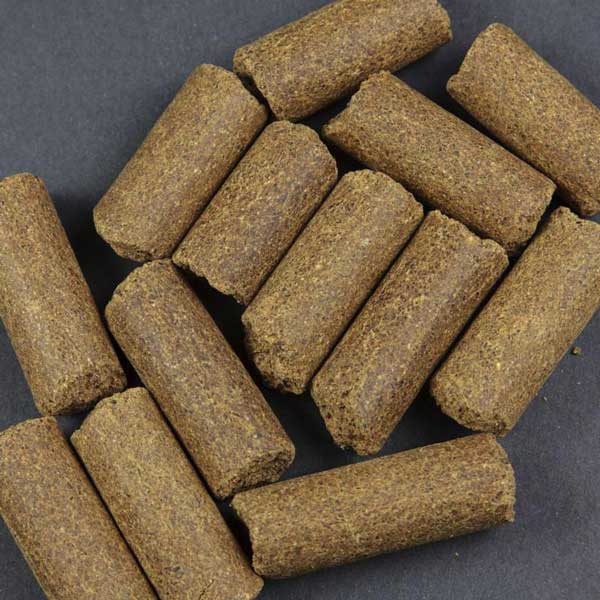 USA -(Ammoland.com)- Cattle feed is about more than just the nutritional properties of the feed itself. The best feed formulas work with the digestive system to encourage maximum nutrient absorption from forage as well as the feed ingredients. Every ounce of nutrition counts.
LE Feeds offers over 18 specific feed formulas to ensure you are delivering the right nutrient load for the given need. Cubes, pellets, meal and custom formulas are designed to encourage nutrient absorption, weight gain, weight maintenance, breeding, beef production, range supplements, calf feed and mineral supplementation.
No matter the stage of lifecycle, breed or specific nutritional requirement, L&E has a feed to meet you cattle's needs.
In the rare instance that you require a very specific feed, LE can mix and deliver a custom feed formula to ensure your cattle receive the best feed mix on the market.
Custom feed options are built on a combination of proteins, fats, minerals, carbohydrates, vitamins, prebiotics and probiotics. Building a custom formula to satisfy your cattle's specific nutritional needs is entirely possible through LE Feeds.
Make every bite count with a Lyssy & Eckel Feeds. You can view our feed options and a gallery of healthy cattle at https://lefeeds.com/cattle-feed/.
Lyssy & Eckel cattle feeds are formulated to improve the digestion of forages by enhancing rumen fermentation. Higher corn prices have increased the value of all forages. Now more than ever, it is imperative to capture the full value of our forages.
Based on new developments in rumen nutrition, we have developed our 'Advanced Rumen Nutrition' Program. 'Advanced Rumen Nutrition' maximizes the digestion of forages, resulting in a lower cost of gain and improved feed efficiency.
As always, we are committed to developing cattle feeds that maximize your return.
About Lyssy and Eckel Feeds:
Family owned and operated, with 3-generations currently involved in the business, Lyssy and Eckel Feeds has a reputation for manufacturing quality cattle feeds, deer feeds, show cattle feeds, show lamb feed, show goat feed, horse feed, cottonseed cubes, range cubes, minerals and custom ration formulations since 1945. We also offer a complete line of agricultural products including tack, animal health and wildlife products.
For more information, please visit their website.