By John Farnam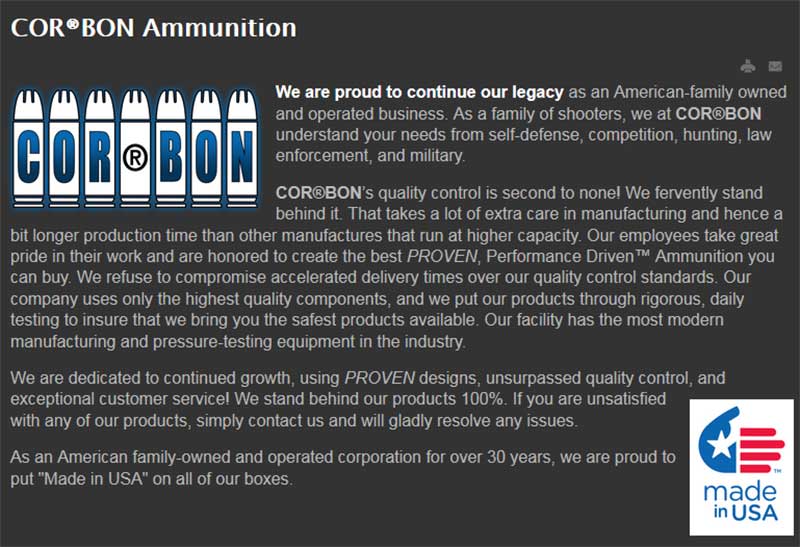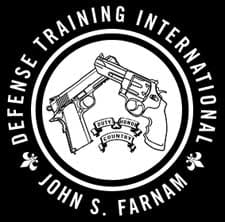 Ft Collins, CO –-(Ammoland.com)- Cor-Bon
Cor-Bon ammunition has been a family-owned company since its inception. The only CEO, the company, ever had was Peter Pi, my good friend, and colleague. I was just on the phone with him yesterday.
At the end of 2017, Cor-Bon was sold to new owners. The Pi family is no longer involved!
I don't know any of the details of the sale, and I don't know anything about the new owners other than that they are new to the ammunition industry. I'm looking forward to meeting them at the SHOT Show later this month.
Right now, nothing is being produced at the Cor-Bon factory in Sturgis, SD, and no one can tell me when production will be resumed, nor what products will be retained and what will be dropped.
That is why Cor-Bon ammunition is currently unavailable. You may find a box or two here and there, but there is none in the pipeline.
Peter Pi was always innovative, and a stickler for quality control, and that is why I carried and recommended his ammunition.
As I indicated, I know little about the new owners, and it will thus be some time before they enjoy my recommendation, if they ever do.
Pete's eldest son, also named Peter, is starting his own ammunition company, in Sturgis, SD, called "Defiant Munitions." He tells me he will start shipping product sometime during the first half of this year. I'll advise.
In the interim, I can recommend Black Hills. They have always produced a quality product.
Speer Gold Dot is hard to beat.
Hornady ammunition is excellent and recommended.
Federal and Winchester are also very acceptable.
Other brands are probably acceptable too, but I'm less familiar with them.
I'll have more details as I attend the SHOT Show, but many have asked about Cor-Bon's situation, so the preceding is what I know now!
/John
---
UPDATE: 1/5/5018
In my last Quip, I indicated that product was not being shipped from Sturgis. That was apparently incorrect. TA said Cor-Bon is currently manufacturing and shipping 9mm DPX. TA plans on restoring the entire product line this year.
He indicated there are many back-orders, particularly for DPX, and that they are working to fill them all as fast as they can. They are in the same building, and all performance specifications remain unchanged.
Cor-Bon will be at SHOT Show later this month, and I'm looking forward to meeting TA, and his staff, in person.
Cor-Bon has manufactured my carry ammunition since 1983, and I'm sure I speak for all trainers out there when I say that we all want Cor-Bon, under its new ownership, to be spectacularly successful!
More shortly from the SHOT Show!
---
About John Farnam & Defense Training International, Inc
As a defensive weapons and tactics instructor John Farnam will urge you, based on your own beliefs, to make up your mind in advance as to what you would do when faced with an imminent and unlawful lethal threat. You should, of course, also decide what preparations you should make in advance if any. Defense Training International wants to make sure that their students fully understand the physical, legal, psychological, and societal consequences of their actions or inactions.
It is our duty to make you aware of certain unpleasant physical realities intrinsic to the Planet Earth. Mr. Farnam is happy to be your counselor and advisor. Visit: www.defense-training.com