Coming to You Live from the Outdoor Industries' Largest Show – Daniel Defense Live at the 2018 SHOT Show.
Bookmark this page to watch Daniel Defense' Live video presentations during SHOT Show 2018, right here on AmmoLand Shooting Sports News.
Las Vegas, NV – -(Ammoland.com)- Come see what's NEW at Shot Show 2018 from Daniel Defense. Join Daniel Defense product gurus for a live video broadcast event on AmmoLand News and get the rundown on what's new & exciting for 2018 at the SHOT Show.
LIVE Friday @ 12:30 PM EST
Shot Show is finally here for 2018 and we are excited to share our NEW products and what Daniel Defense has in store for the upcoming year!
In this BrandLive Event we will be covering topics such as:
NEW V7p Pistol
NEW Rifle Scope Mounts
The DD WAVE
NEW Daniel Defense Deep Woods Cerakote Finish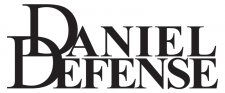 About Daniel Defense
Located in Black Creek, Georgia, Daniel Defense is a leading manufacturer of premium firearms and accessories. Its iconic brand remains unmatched in quality, precision and world-class customer service. President/CEO Marty Daniel founded Daniel Defense, which started out creating rails and accessories for the AR-15 platform in small batches. Today, with two locations and a combined 137,000 square feet of manufacturing space, Daniel Defense continues to make quality rails and accessories and the world's finest firearms for civilian, law enforcement, and military customers.
For more information, visit www.danieldefense.com.
About Brandlive, Inc.
Brandlive provides a multi-channel live video platform that includes audience interaction plus robust merchandising and e-commerce integration. Brandlive is used by top brands and retailers to conduct live interactive online product training, marketing and e-commerce events. The platform enables brands to connect their best product experts directly to global online audiences, who can then interact with those experts. Customers such as GoPro, Levi Strauss, adidas, REI, Pottery Barn, and Rockwell Tools use this solution to launch products, increase eCommerce sales, create innovative live marketing programs, and conduct more cost-effective training. Brandlive is based in Portland, Oregon, and can be found at www.yourbrandlive.com. Vendor inquires on Brandlive can be sent to Mac Howard at [email protected], or Kie Wagner at [email protected]