YouTube personality, Graham Baates, gives us a video review of the Walther PPQ SC.
USA – -(Ammoland.com)- The Walther family expands with the introduction of the PPQ SC.  This sub-compact offers the signature grip and trigger that has made Walther so popular among discerning shooters.  The PPQ series has thus far given us full, duty, and competition-sized handguns, and now with the PPQ SC there is an option for those seeking the comfortable breadth of a double-stack without the stock length of a standard-sized handgun.
Sized perfectly between the PPQ and PPS M2 the PPQ SC features a barrel offering more velocity than the PPS M2, but more conceal-ability than the PPQ.  The slide's internals are a bit different than the rest of the PPQ family.  An interest effect of the shorter barrel, and I suspect different internals is an increased cyclic rate.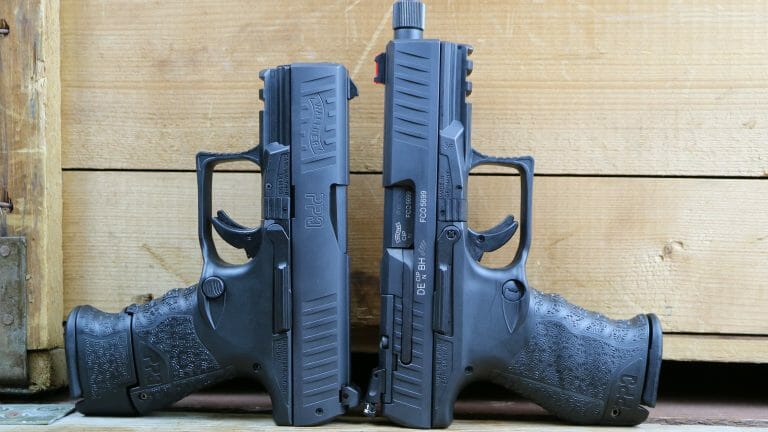 For a closer look at Walther's latest see the tabletop video below.
Understanding that this is more than just a slide and frame chop I was curious how the gun would run.  Does it maintain the Walther signature for quality and accuracy?  With just under two fingers on the stock is the PPQ SC controllable or only good for a first shot?  With such a short slide does it cycle light loads?
I hit the range with the PPQ SC and a bag full of loads from subsonic 165gr Freedom Munitions HUSH to Libery Munitions 65gr Civil Trainer.
As you can see the gun ran just fine.  For those who own another from the PPQ family and are curious about magazines Walther has an answer.  A grip sleeve is strongly recommended to reduce the risk of over-insertion, and spring kit will be available for purchase.  Why a spring kit?  The increased cyclic rate of the PPQ SC may outrun a standard magazine.  The good news is that quick cyclic rate is part of what makes the gun so shootable.
Being a bannana-handed human I usually have to shy away from short-stock pistols, but the PPQ SC changes that.  if you're looking for something with more capacity than a single-stack, a broader and more comfortable grip, or a dual-purpose gun the PPQ SC is definitely worth considering.
---
About Graham Baates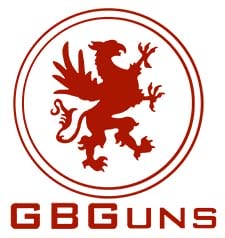 "Graham Baates" is a pen name used by a 15-year active Army veteran who spent most of his time in the tactical side of the Intelligence community including tours in Afghanistan and Iraq. Post-Army Graham spent some time in the 3-Gun circuit before becoming a full-time NRA Certified defensive handgun instructor and now works as an industry writer while curating a YouTube channel on the side. Visit Graham on Youtube .