MINNEAPOLIS, Minn. –-(Ammoland.com)- Viridian Weapon Technologies will be exhibiting new and popular products at Enforce Tac and IWA OutdoorClassics, two of the industry's largest European trade shows. During both events, Viridian will display several firearm accessories, including the new REACTOR Gen 2 lasers and taclights as well as the popular FACT Duty Weapon-Mounted Camera (WMC). Attendees can see Viridian products at the Thomas Jacks booth at both events—booth 11.1-109 at Enforce Tac from March 7-8 and booth 9-403 at IWA OutdoorClassics from March 9-12.
Held annually in Nuremburg, Germany, IWA OutdoorClassics is the world-leading trade fair for hunting, shooting sports, outdoor and security markets. The show brings together top manufacturers and trade professionals from across the globe to see the latest in firearms, hunting accessories and more. Enforce Tac, a two-day exhibition and conference for law enforcement and security professionals, takes place just prior to IWA OutdoorClassics and allows attendees to view the newest innovations in police equipment, security products and tactical solutions.
FACT Duty
The Viridian FACT Duty continues to garner attention from law enforcement agencies worldwide. Designed to address shortcomings with body cameras as an alternative or supplement to a body-camera program, the camera employs a 1080p HD digital camera with a microphone and 500 lumen tactical light. Viridian's proprietary INSTANT-ON® technology automatically activates the camera and microphone whenever the officer draws the firearm, eliminating the risk of failure to manually activate the camera during a critical event.
REACTOR Gen 2
The newly released Viridian REACTOR Gen 2 accessories include a green laser sight, red laser sight and taclight. Each is equipped with Viridian's INSTANT-ON technology, ensuring instant laser or light activation upon draw, and includes an upgraded, gun-specific IWB holster. Trade professionals and agencies attending both shows can expect to see improved features and performance on the new models.
"IWA OutdoorClassics and Enforce Tac are must-attend trade events for anyone in the industry," said Viridian President and CEO Brian Hedeen. "With widespread adoption of Viridian products all throughout Europe, we're excited to be exhibiting for the first time this year. Law enforcement, security and outdoor professionals from all over the world will be able to handle products like our FACT Duty and experience firsthand the value of a weapon-mounted camera device with instant activation. A number of other advanced sighting solutions will also be on display at this year's events."
Enforce Tac and IWA OutdoorClassics will be held at the Exhibition Center in Nuremburg, Germany. To learn more about Viridian and the products being showcased, please visit ViridianWeaponTech.com.
---
About Viridian Weapon Technologies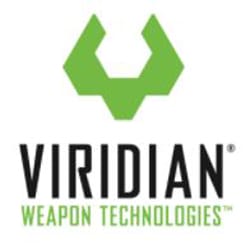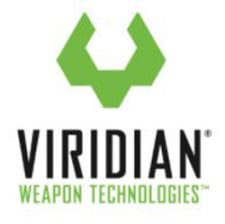 Headquartered in Minneapolis, Minnesota, Viridian Weapon Technologies is devoted to applying cutting-edge technology to design compact, powerful self-defense products for the civilian, military and law enforcement markets. Viridian® is the leader in weapon-mounted technology and responsible for a number of firearm innovations including green and red laser sights, LED weapon-mounted illuminators and several shooting accessories including the Tacloc® Holsters. Viridian products are designed and built in the USA. More information is available at www.ViridianWeaponTech.com.