by Marion Hammer
House Republicans Joined Anti-gun Democrats to Pass Unconstitutional Gun Control.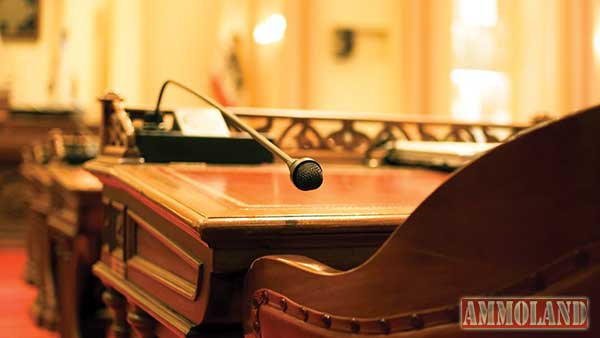 Florida – -(Ammoland.com)- Yesterday, in one of the most despicable displays of bullying and coercion the Florida House voted 67 to 50 to pass an unconstitutional bill that violates Second Amendment rights and punishes law-citizens for the actions of a mentally ill teenager who murdered 17 people after Florida officials repeatedly refused to get him the help he needed.
Only 19 House Republicans stayed faithful to their oath of office and upheld their sworn duty to "support, protect, and defend the Constitution." These courageous patriots faced down the bullying and emotional coercion and voted against a clearly unconstitutional bill.
Those courageous House members who remained true to their word are:
Cord Byrd (R-Jacksonville Beach)
Matt Caldwell (R-Lehigh Acres)
Bryon Donalds (R-Naples)
Brad Drake (R-DeFuniak Springs)
Jay Fant (R-Jacksonville)
Jason Fischer (R-Jacksonville)
Julio Gonzalez (R-Venice)
Erin Grall (R-Vero Beach)
James "JW" Grant (R-Tampa)
Blaise Ingoglia (R-Spring Hill)
Clay Ingram (R-Pensacola)
Stan McClain (R-Ocala)
Mike Miller (R-Orlando)
Mel Ponder (R-Ft. Walton Beach)
Ross Spano (R-Riverview)
Charlie Stone (R-Ocala)
Frank White (R-Pensacola)
Jayer Williamson (R-Pace)
Clay Yaeborough (R-Jacksonville)
Fifty-five (55) Republicans betrayed their oath, broke their word to constituents and caved to bullying and coersion. We will share their names with you later.
Now, you must contact the Governor and tell him to veto the bill and force the Legislature to do it right — remove the gun control and focus on making our schools safe.
Please EMAIL the Governor IMMEDIATELY and tell him to : Do The Right Thing: VETO SB-7026 and make the Legislature stop the bullying, the emotionalism and the political posturing and draft a bill that focuses on making our schools safe.
IN THE SUBJECT LINE PUT: VETO SB-7026 – Do The Right Thing