USA – -(Ammoland.com)- Ruger Firearms has generously donated an early model 10/22 Carbine rifle to benefit the Scholastic Action Shooting Program (SASP). The rifle is being auctioned on Gunbroker.com now through March 28, 12:30 PM eastern time.
This week's auction item is an early model 10/22 Carbine rifle. The serial number is 111-44026. The rifle was manufactured May 3, 1972. The 10/22® Carbine rifle first appeared in the 1965 Ruger firearms price sheets. This rifle had originally been sold to a distributor and returned to the factory. There are no notes as to why it was returned. This 10/22 Carbine Rifle has an uncheckered American walnut stock with aluminum buttplate. "MODEL 10/22 CARBINE – .22 L.R. CALIBER" is stamped on the left side of the receiver along with the Ruger eagle logo.
The Sturm, Ruger address is stamped on the top of the barrel, and there is no manual warning on this rifle. Other features include: a blued 18-1/2 inch barrel; folding-leaf rear sight (adjustable for elevation); and gold bead front sight. Lyman was the original sights supplier and marked the rear sight blade with a triangular pointer below the curved sighting notch. The frame is drilled and tapped for scope mounts. Also included in this auction are an appropriate instruction manual and 10-round rotary magazine. It will be shipped in the 44 Carbine rifle box it had been stored in.
The rifle is being sold "as is." The purchaser assumes all liability for its safe and proper ownership, storage, use, and resale. It is a part of the Ruger factory collection in Southport, Connecticut and a Certificate of Authenticity will be mailed to the winner of the auction.
View this rifle on Gunbroker.com and place your bid now!
Ruger has committed to supporting the Scholastic Action Shooting Program (SASP) through a series of Gunbroker.com auctions running through mid-April, with a new auction beginning each Wednesday at 12:30 pm EST. Upcoming auctions will include many rare "one-of-a-kind" sample firearms!
Be sure to LIKE and FOLLOW the Scholastic Action Shooting Program's Facebook page for current auction information. https://www.facebook.com/ScholasticActionShootingProgram/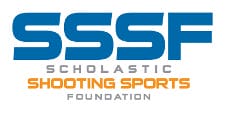 About Scholastic Shooting Sports Foundation
The Scholastic Shooting Sports Foundation (SSSF) is 501(c)(3) public charity responsible for all aspects of the Scholastic Clay Target Program (SCTP) and Scholastic Action Shooting Program (SASP) across the United States. SCTP and SASP are youth development programs in which adult coaches and other volunteers use shooting sports to teach and to demonstrate sportsmanship, responsibility, honesty, ethics, integrity, teamwork, and other positive life skills. SCTP was developed as a program of the National Shooting Sports Foundation (NSSF) until the SSSF was created in 2007 to operate the SCTP. In 2012, SSSF created the SASP and became the managing foundation of both programs.