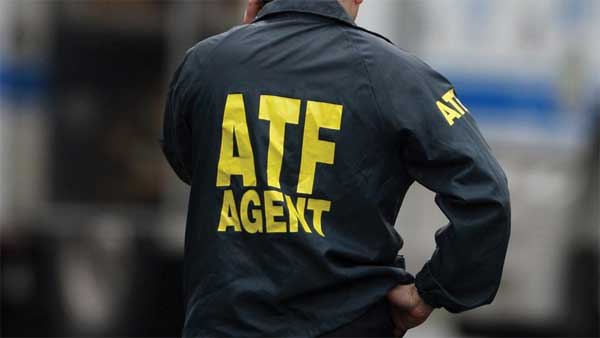 U.S.A. –-(Ammoland.com)- Steven Drew Montana was a welder at Ingalls Shipbuilding in Mississippi. In February 2016, Montana complained to the security officer at the shipyard that people were stealing his property from the yard.
The NCIS officer thought Montana was experiencing "some mental issues" due to the way that Montana was acting. The security officer confiscated Montana's work badge and told Montana to immediately leave the shipyard. Montana complied with the order, but he would later return to his work site claiming people forced him to take drugs and were following him.
The officer notified Pascagoula police about his concern about Montana's mental state. The cops stopped Montana's truck, and in their opinion, he was acting erratically. Police found several firearms in Montana's vehicle. He wasn't committing a crime, but he was violating Ingalls policy about guns on company property, which is not an arrestable offense. The police were still concerned about Montana's mental health, so they took him into custody.
Soon after, Montana, 26, had the rest of his guns seized by police on a court order. A Chancery Court judge committed him to a state mental institution in Purvis for 10 days in March 2017. Doctors cleared him of any mental issues, and they later him released without any medications. He wanted to get back the guns that police seized from him.
Montana went to court and successfully obtained a court order 9 months later for the return of his firearms in December 2017. The Pascagoula police honored the request and returned his guns including an AK47 rifle and a Glock pistol stating that his mental health seemed OK.
Montana would later return to the police station on Feb. 6. This time he was stating that Ingalls security was following him. He went on to claim that he knew of a murder that took place and someone at the shipyard was the murderer.
The police did not believe his claim. It was at this time that the Pascagoula Police realized that they released firearms to someone committed to a mental hospital. Capt. Shannon Broom notified the Bureau of Alcohol, Tobacco, Firearms and Explosives as well as Ingalls security about Montana outrageous claims as well as his past history.
Once committed to a mental institution, Montana became a prohibited person. He was legally not allowed to possess guns. The ATF used this violation of the law to obtain an arrest warrant for Montana.
On Feb. 26 2018 Federal authorities arrested Montana on federal firearms charges of possessing weapons as a prohibited person. Authorities are currently holding him without bond.
In court documents Montana's defense attorney, Melvin G. Cooper, question if Capt. Broom knew or should have known that Montana was a prohibited person. He claims that it was the local police department that broke the law and not his client.
Cooper is asking U.S. District Judge, Sul Ozerden, to dismiss the charges against his client. He is laying the blame at the feet of Capt. Broom and the Pascagoula Police Department for giving the guns back to a prohibited person.
Montana's trial is set to begin in May 2018.
Ingalls Shipbuilding, a builder of Navy warships and the largest employer in Mississippi, did not return our request for comment.
The Pascagoula Police Department informed AmmoLand News that they do not have a public statement at this time on Montana's trial and referred us to the BATF.
The BATF did not return our request for comment.
---
About John Crump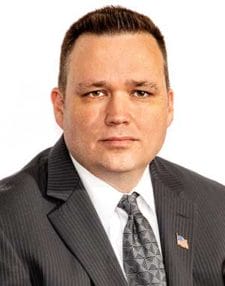 John is an NRA instructor and a constitutional activist. He is the former CEO of Veritas Firearms, LLC and is the co-host of The Patriot News Podcast which can be found at www.blogtalkradio.com/patriotnews. John has written extensively on the patriot movement including 3%'ers, Oath Keepers, and Militias. In addition to the Patriot movement, John has written about firearms, interviewed people from all walks of life, and on the Constitution. John lives in Northern Virginia with his wife and sons and is currently working on a book on the left's attempt to deplatform and can be followed on Twitter at @crumpyss, on Facebook at RealJohnCrump, or at www.crumpy.com.