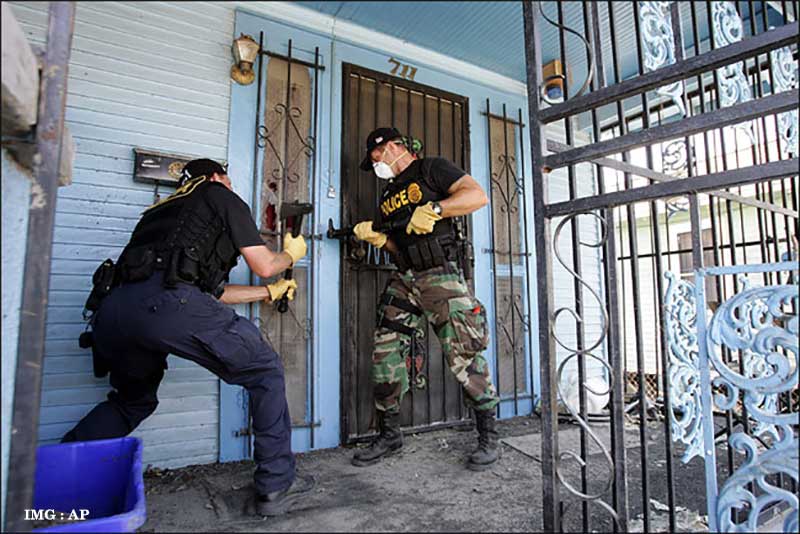 Maryland –-(Ammoland.com)- We tried our best to defeat HB 1302 (the "red flag" bill, AKA the "seize the guns first, ask questions later" bill). Here is our write up on the bill. Yesterday, on the last day of the legislative session, we were there, listening closely to the live Senate proceedings and watching the House proceedings as well. At 5:00 pm the House's message on HB 1302 was read to the Senate. That message stated that the House did not concur with the Senate amendments to HB 1302, requested a conference and named its three conference committee members. That House vote took place on Saturday, April 7, but was not transmitted to the Senate until Monday. That message was read aloud to the Senate. It was fully expected.
But the fix was in. The President of the Senate, Senator Thomas V. Mike Miller, Jr., (District 27, Prince George's, Charles and Calvert Counties), then broke the Senate rules to pull off skulduggery. Without so much as reading it to the Senate (we were listening closely), Miller secretly sent back a message to the House, requesting that the House concur in the Senate version (which they had previously refused to do on April 7). No Senate vote was held. No Senate conferees were appointed. No message was read to the floor. No one even knew that Miller had done it. The man has no honor.
The House quickly concurred on the Senate version of HB 1302, voting 93 to 46, with four Republicans voting for the bill. Those four were Delegate Kathy Afzali (District 4, Frederick and Carroll Counties), Delegate Chris West, (District 42B, Baltimore County), Delegate Susan L. M. Auman, (District 42B, Baltimore County) and Delegate Robert L. Flanagan, (District 9B, Howard County). All other Republicans voted "NO." All Democrats voted "YES." This was quite a different result from HB 1302 when it originally passed the House, where only 17 Delegates voted "NO." Led by Judicial Proceedings Committee members, Senators Hough, Ready, Cassilly and Senator Linda Norman, every Senate Republican stood with us on HB 1302, after it emerged from Committee. The vote was 31-13. They were joined by one Democrat, Senator James N. Mathias, Jr., District 38, Somerset, Worcester, and Wicomico Counties.
Now is the time to ask Governor Hogan for a veto. Let him know what you think.
His contact information is HERE.
For the first time in his tenure as Governor, a veto by Governor Hogan cannot be overridden (at least not without the General Assembly going into Special Session, which they won't do). MSI will be asking the Governor to veto HB 1302 for the abomination it is. MSI will also be asking the Governor to veto HB 819, where the General Assembly added a whole new layer of expensive, de novo administrative proceedings to review decisions by the Handgun Permit Review Board, so as to allow the Maryland State Police to appeal Board decisions. This could place even more obstacles and more delay in the path of carry permit applicants.
Mark W. Pennak, President, MSI.
---
About Maryland Shall Issue
Maryland Shall Issue is an all volunteer, non-partisan effort dedicated to the preservation and advancement of all gunowners' rights in Maryland, with a primary goal of CCW reform to allow all law-abiding citizens the right to carry a concealed weapon; and to the education of the community to the awareness that 'shall issue' laws have, in all cases, resulted in decreased rates of violent crime.
For more information, visit their http://www.vcdl.org/webapps/vcdl/2017leg.html.