Bob Irwin highlights the latest self defense and other shootings of the week. Read them and see what went wrong, what went right and what we can learn from self defense with a gun.
USA –-(Ammoland.com)- WJRT ABC TV-12 reports 05-28-18 in Saginaw, Michigan, a suspect is in jail after being shot during an apparent robbery attempt on Vermont Street on Sunday, just before midnight.
Police say at least two people tried to break into the home and fired a gunshot through the door before the resident got out his own gun.
Dispatch audio recordings indicate someone tried to kick in a door at the house and then fired a shot. The resident inside returned fire.
Police say the suspect who was shot is in custody, but they have identified his partner.
A neighbor said "Before, you could leave your doors unlocked around here. Not anymore, anything they think has money in it and they need money for a fix, they will go after it".

A second neighbor said "Too close for comfort, what would have happened if there would have been a big shooting? Who else would have got hurt? Some innocent people."

That neighbor added the shooting makes him nervous, but he's prepared. "If they get in my house, they aren't coming back out, I will guarantee you that."
Police believe that the suspects may have robbed a home in a similar fashion a week or two ago. They will face a variety of charges, including assault with intent to murder.
Comments:
The 911 tape records the sequence of events. A perfect witness!
The reports read as if the victim also fired through the door. Depending on the layout of the area and his type of firearm, that's a really bad idea.
In any case, having a firearm clearly saved the residents life!
The second neighbor hopefully will never use his firearm to defend his home against a burglar. Don't ever, ever tell the police, your friends or the media you plan to murder an intruder.
Bob Irwin, Las Vegas.
---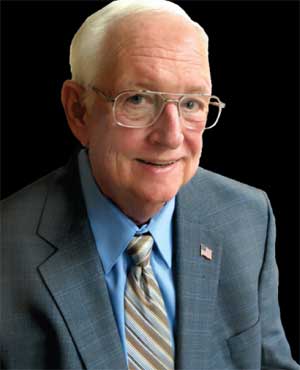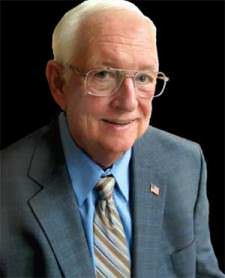 About Bob Irwin
Bob is retired after 30 years of ownership of The Gun Store & Indoor Range in Las Vegas.
He continues his 2A issues show "Fired Up with Bob Irwin" on YouTube and on KLEY 1230 AM, The Nevada Talk Network on Saturdays at 9 a.m.
This is 8 Nevada stations. Streamed world wide. As a firearm instructor of Concealed Firearm Applicants, Armed Security Officer and Law Enforcement Academies over his career, Bob appears frequently as an expert witness for firearm & use of force cases in Federal, State and local courts.
---