USA – -(Ammoland.com)- There's no question that .22lr is a fun round.  It's great for training both new and experienced shooters alike.  Low recoil, negligible blast, and affordable.  The challenge is finding a pistol reliable enough that training isn't malfunction-centric.  Many options out there are simply smaller copies of the manufacturer's main line, or even worse share nothing in common with the main line.  While these pistols might be good for learning to shoot, or simple fun, their characteristics don't always match up well with a carry or competition gun.
Grand Power is no stranger to competition or duty guns so it makes sense that their K22S is built with many of the same features as one of their full-sized guns.  If you're not familiar with the Grand Power line take a look at our other articles here.  For those who know what they're looking for and those who just want to get to the gun see the tabletop portion of the review in the video below.
Tabletop Review & Field Strip Video
For the by-the-numbers fans here are the specifications as taken directly from Eagle Import's product page:
| | |
| --- | --- |
| Caliber | .22 LR |
| Action | DA/SA |
| Capacity | 10+1 |
| Barrel Length | 5″ |
| Front Sight | Plastic |
| Rear Sight | Drift-Adjustable Steel |
| Finishes | Black |
| Grips | Polymer |
| Construction | Steel Slide, Steel Frame, Polymer Grip |
| Safety | Frame-Mounted Thumb Safety |
| Weight | 24.5000 |
| Length | 8″ |
| Height | 5.3″ |
| Width | 1.4″ |
Impressed with the build quality and feel of the K22S I was somewhat nervous about range time.  .22lr pistols are notorious for being picky about their ammo.  It's been my experience with .22lr pistols that once you have one the next step is to buy a variety of ammo and figure out which loads is the most reliable.  Thanks to Aguila we had a five different loads to try in addition to the classic Remington Golden Bullet and some Federal American Eagle.  Some of the Aguila loads were described as not intended for semi-autos, but what's the point of testing a gun if you don't really test it?
See the results in the Shooting Impressions video below.
The engineers at Grand Power certainly did their homework.  The light-weight slide and uncaptured recoil spring are light enough to make for an incredibly flat-shooting pistol.  I suspect that were we to swap out the recoil spring we might have been able to make that "bolt-action only" ammunition cycle.  Most of the recoil energy is absorbed by recocking the hammer in preparation of delivering another effective strike.  I didn't have a .22lr suppressor to mount, but given the slide shape I suspect there's no need for suppressor-height sights.
Overall the K22S proved itself to be an excellent pistol.  Full-size features and handling that mimics the rest of the Grand Power line and the most reliability I've experienced in a .22lr pistol.  At the time this article was written the street price seems to be around $425 and spare magazines around $29.  Those prices parallel most full-size guns and at first may seem a bit higher than a normal pistol of this caliber.  Considering the K22S is a higher caliber of .22lr pistol, and one that I know will run I find that price to be fair.
---
About Graham Baates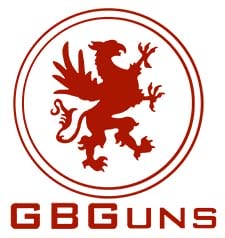 "Graham Baates" is a pen name used by a 15-year active Army veteran who spent most of his time in the tactical side of the Intelligence community including tours in Afghanistan and Iraq. Post-Army Graham spent some time in the local 3-Gun circuit before becoming a full-time NRA Certified defensive handgun instructor and now works as an industry writer while curating a YouTube channel on the side. Visit Graham on Youtube .