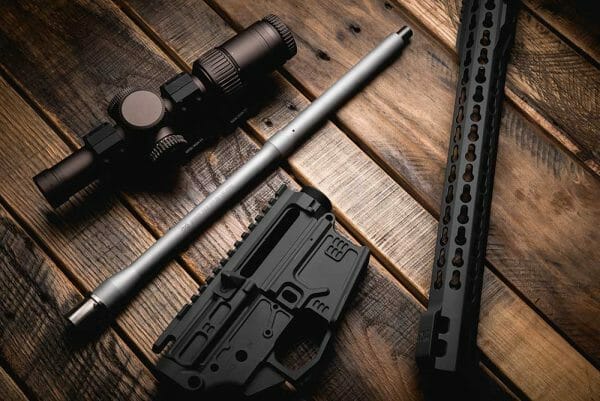 U.S.A. –-(Ammoland.com)- Rosco Manufacturing; an American manufacturer of high quality gun barrels is proud to announce that OpticsPlanet, Inc. will now be offering the Bloodline and Purebred barrel families available for purchase directly on their website www.OpticsPlanet.com.
Founded in 2000, OpticsPlanet, Inc. is the leading online destination for technical and high-performance gear. OpticsPlanet, Inc. serves demanding enthusiasts and professionals who are passionate about their jobs, serious about their recreation and devoted to their service. OpticsPlanet.com, a leading online retailer, offers over 1 million items from over 3,800 brands in over 500 specialty categories including military and hunting gear.
In 2018, the company was recognized for the 12th straight year by Internet Retailer Magazine as one of the top 200 e-retailers in the United States. OpticsPlanet, Inc. has also been recognized by Inc. Magazine as one of the top 5,000 fastest growing companies in the country and the Better Business Bureau has ranked them as A+.
"We are very excited to offer Rosco Manufacturing's line of high quality barrels in our product catalog. We have heard about their quality in the OEM space for years and with the expansion into direct end user products, we think our passionate customers will appreciate the hard-use precision rifle barrels at great prices!" – Alex Royzen, Director of Supply Chain Management at OpticsPlanet, Inc.
Effective immediately OpticsPlanet will be offering Rosco Manufacturing's entire barrel line on their website.
To see the Rosco barrels in action click here: Rosco videos For more information on Rosco Manufacturing and their products go to www.RoscoManufacturing.com
---
About Rosco Manufacturing:
Rosco Manufacturing is an American manufacturer of hard-use & precision rifle barrels. Our production facility in Central Falls, RI has over 50,000 square feet of production space with room for high volume capacity. Rosco supplies major gun manufacturers (the world over) with high quality products. Through superior workmanship and unprecedented engineering, our product line continues to exceed expectations and provides a complete solution for the consumer and OEM.