MIDLOTHIAN, Va. – -(AmmoLand.com)- German Precision Optics (GPO), USA announced today that MWS, an independent manufacturer's sales representative agency with a proven track record for success, has been appointed to handle sales of the company's optics lines in a 24-state territory. This appointment is effective immediately.
Headquartered in Sturgeon Bay, Wis., MWS is a team of 14 seasoned outdoor-sales professionals, each specializing in national-retail sales, independent-retail sales, e-commerce or distribution-channel management.
This very knowledgeable and passionate sales team will be responsible for serving the existing GPO, USA accounts as well as developing new business throughout its territory, which includes North Dakota, Kansas, Minnesota, Indiana, Michigan, Ohio, Kentucky, Pennsylvania, South Dakota, Iowa, Wisconsin, Massachusetts, Delaware, New Jersey, Connecticut, New York, Nebraska, Missouri, Illinois, Vermont, Maryland, Rhode Island, Maine and New Hampshire.
"MWS has established an excellent reputation as being a knowledgeable, successful sales team with deep industry experience and relationships that are focused on the success of dealer and manufacturer," said Mike Jensen, GPO, USA CEO and owner.

"This partnership with MWS will further drive our brand into the market, and we are very thankful for their commitment to our continued growth."
---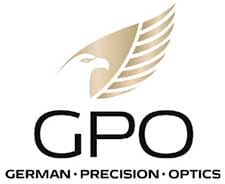 About GPO, USA
GPO, USA is an American-based company that creates and sells premium outdoor sporting optics to avid outdoor enthusiasts who seek high-quality premium optics for their sport. Based in Midlothian, Va., it is owned and operated by Michael Jensen, an outdoor-industry veteran who has successfully assisted in leading numerous premium brands such as Zeiss, Swarovski, Remington, and Marlin to benchmark success levels. GPO, USA works in tandem with GPO, GbmH, a German-based company, owned and operated by Richard Schmidt, formerly CEO of Carl Zeiss Sports Optics, GmbH. GPO, GmbH is the global owner of the GPO brand. Together, GPO, USA, and GPO, GmbH design, engineer and create optics that meet the highest specifications in the products price/class segments. GPO, USA is committed to enhancing the experience of outdoor enthusiasts by bringing to market premium products with better features at similar prices or similar-quality products at better prices. GPO, USA is unique in the fact that it not only creates premium sporting optics, but it also offers one of the best warranty-service policies in the industry, and it publicly supports select organizations that protect conservation, our country, and our Constitutional rights. For more information about GPO, USA visit gpo-usa.com or e-mail [email protected]