The Clarys review the Frankford Arsenal Case Prep Center Tool.
USA – -(AmmoLand.com)- The Frankford Arsenal Case Prep Center Tool is a slightly modified version of the F.A. Case & Trim Center introduced four years ago. We say modified in that it does not include a case trimmer (the price is reduced accordingly).
The reasoning behind this new unit was that most reloaders already have some sort of case trimmer that they regularly use and are comfortable with. As such, they did not see the necessity of purchasing a unit with a redundant case trimmer. We have to agree, as we routinely use a Forster case trimmer, while my dad used a Lyman electric trimmer.
The new Case Prep Center is just what "the doctor ordered" for most reloaders. It includes a Chamfering tool for inside the case mouth, a Deburring tool for the outside of the case mouth and one each Primer Pocket tools (large and small) cleaning and uniforming primer pockets.
The only "drawback" that we could find was the slow constant speed of the motor. However, after using both the original case trim system and this case prep unit, we have concluded that the slower speed is optimum. It was not a drawback after all. The "slower speed" eliminates the possibility of putting too much chamfer on the inside of the cases or too much beveling on the outside with the deburring tool. As with the Case Trim System, this unit allows for precise case preparation. Besides, the goal of reloading is not how fast we can do the job, but how well we can do the job.
Specifications for this new Case Prep System are:
The Center comes has four powered tool stations and comes with (1) inside chamfer tool, (1) outside deburring tool, (1) small primer pocket scraper and (1) large primer pocket scraper
The Hardened High-Speed Steel (HSS) tools will stay sharp for thousands of rounds
8-32 threaded output shafts accept a wide variety of aftermarket case prep tools
200 RPM output shafts permit brass prep quickly and efficiently
Aluminum and Steel case construction for extreme durability and long life
The Frankford Arsenal Case Prep & Trim system has an MSRP of $139.99 (less $$ online). This unit is priced within the budget constraints of most reloaders. We recommend it.
---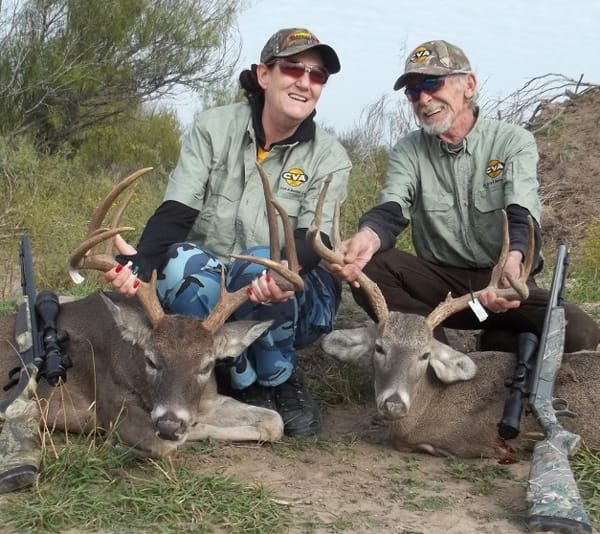 About Jim and Mary Clary:
Jim and Mary Clary have co-authored over six hundred published articles (and counting) on shooting and hunting. You can read many of them on AmmoLand News.