Rabid Anti-Gun Activist Nominated to Head Department of Public Safety.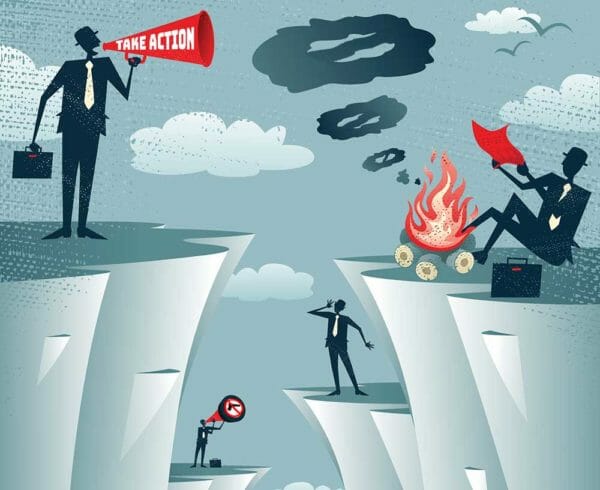 Maine –  -(AmmoLand.com)- Governor Janet Mills has nominated Michael Sauschuck, the former Portland Police Chief, and long-time opponent of gun rights who served as a board member for the Maine Citizens Against Handgun Violence and the Maine Gun Safety Coalition. During his time as Portland Chief of Police, Sauschuck testified in opposition to Constitutional Carry, and appeared together with national gun control advocate Gabby Giffords to support the Universal Background Check initiative rejected by voters.
Sauschuck has apparently never heard of a gun-control proposal he doesn't like, and has publicly called for:
Banning private transfers of firearms between law-abding citizens
Banning scary-looking so-called "assault weapons"
Banning standard-capacity magazines
Empowering police to confiscate firearms without due process
As Commissioner of Public Safety, he would direct the Maine State Police, the chief law enforcement agency in the state, and the largest issuer of Concealed Handgun Permits. We must show the Mills Administration that Maine gun owners will not accept a committed enemy of our gun rights as the Commissioner of Public Safety.
Do You Live In These Districts? Then we need your help…
Inidividuals in the following Maine House and Maine Senate Districts, we need your help to contact members of the Criminal Justice and Public Safety Committee, who will decide the fate of Mike Sauschuck's nomination as Commissioner of Public Safety. If you are a constituent of any of these committee members, please write, call, or speak face-to-face with your legislator and voice your opposition to the extreme anti-gun activist being considered to head the Department of Public Safety.
We need to get these key votes if we hope to defeat Sauschuck's nomination. More information on Mike Sauschuck, and why he must not be our Commissioner of Public Safety, is available at http://www.gunownersofmaine.org/ .
KEY COMMITTEE MEMBERS:
REP. BRADEN SHARPE, House District #46
Durham, North Yarmouth, part of Pownal
Contact:
34 Harlie Woods Road, Durham, ME 04222
(207) 407-3045
[email protected]
SEN. MIKE CARPENTER, Senate District 2
Amity, Bancroft, Blaine, Bridgewater, Carroll Plantation, Cary Plantation, Central Aroostook Unorganized Territory, Chapman, Crystal, Drew Plantation, Dyer Brook, Easton, Fort Fairfield, Glenwood Plantation, Hammond, Haynesville, Hersey, Hodgdon, Houlton, Island Falls, Kingman Township, Lakeville, Lee, Linneus, Littleton, Ludlow, Macwahoc Plantation, Mars Hill, Merrill, Monticello, Moro Plantation, Mount Chase, New Limerick, Oakfield, Orient, Patten, Prentiss Township, Presque Isle, Reed Plantation, Sherman, Smyrna, South Aroostook Unorganized Territory, Springfield, Stacyville, Twombly Ridge Township, Webster Plantation, Westfield, Weston,Whitney Township, Winn, and part of North Penobscot Unorganized Territory.
Contact:
PO Box 1406, Houlton, ME 04730
(207) 532-2491
(207) 287-1515
[email protected]
SEN. KIM ROSEN, Senate District 8
Bradley, Brewer, Bucksport, Burlington, Castine, Clifton, Dedham, East Central Penobscot Unorganized Territory, Eddington, Great Pond, Holden, Lincoln, Lowell, Northwest Hancock Unorganized Territory, T32 MD Township, Orland, Orrington, Penobscot, Verona Island, and part of East Hancock Unorganized Territory.
Contact:
P.O. Box 877, Bucksport, ME 04416
(207) 469-3779
(207) 287-1505
[email protected]
If You Do Not Live In These Districts…
… We Still Need Your Help
If you do not live in the districts above, please contact your own State Senator and State Representative, and tell them you oppose an extreme anti-gun activist serving as Commissioner of Public Safety, and ask them to speak to their colleagues on the Criminal Justice Committee about it. We need to bring all possible pressure to bear, and your legislators need to hear from you. You can locate your legislators on the State of Maine web site at the links below:
Maine State Senate: http://legislature.maine.gov/senate/find-your-state-senator/9392
Maine State House: http://legislature.maine.gov/house/house/MemberProfiles/ListAlphaTown
—
Todd Tolhurst
President
Gun Owners of Maine, Inc.
[email protected]
http://www.gunownersofmaine.org
---
About Gun Owners of Maine
Gun Owners of Maine is an all-volunteer, grassroots, nonprofit organization dedicated to defending and promoting the gun rights of Mainers, and we are the only Maine organization focused on this issue alone. We monitor developments affecting gun owners on both the State and Federal levels, tracking bills in the Legislature and the Congress, and act as a watchdog on governmental agencies. www.gunownersofmaine.org