RICHMOND, Va. —-(Ammoland.com)- Best Binoculars Reviews (BBR) has awarded the GPO PASSION 10×42 HD binocular with its most prestigious award, 2019 Best Binocular. Now in its ninth year, BBR awards the very best binoculars they have fully tested and reviewed in the past 12 months in a range of categories.
"A relative new player in the premium optics market, German Precision Optics (GPO) has really hit the ground running with their flagship Passion HD Series, which are designed in Germany, manufactured in Japan and then 100% quality controlled back at their headquarters in Germany," wrote the BBR website publisher about the PASSION 10×42 HD.

"I say 'hit the ground running' because from the initial research into them, the GPO Passion HD binoculars seem to have all the expertise, important features and components that you expect to find on just about any of the 'alpha' level binoculars from the more established premium European brands. Thus if you consider their lower price tag, they certainly do seem to offer both a viable and indeed good value alternative should you be in the market for a premium level instrument.

"The use of extremely high-quality components, optical glass and coatings, combined with an obviously high level of expertise in both Germany and Japan has all come together to produce what I believe is just about an alpha level binocular, but at a sub alpha price level, which is seriously impressive.

"These GPO PASSION 10×42 HD binoculars are truly excellent and certainly up there with the very best in this and even the higher price ranges.

"Sure at this moment and because they are relative newcomers, there will be some users that will dismiss them. But this is mostly down to their lack of heritage and not because they lack in a particular area on the product itself.

"My bet is, if German Precision Optics maintain this standard, in time, their heritage will be every bit as impressive as the other European brands that we have come to review," BBC concluded.
To be eligible for a BBR Award and be considered one of the best binoculars for 2019, it has to have been fully reviewed and tested by BBR. According to the website, BBR reviews are written after thoroughly researched, used and then tested and compared to other binoculars in its class. To read the extensive review on the GPO PASSION 10×42 HD binocular, visit https://www.bestbinocularsreviews.com/GPO10x42PassionHD-197.htm.
---
About GPO USA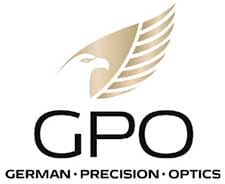 German Precision Optics was founded on the premise that design, engineering and quality management is 100 percent controlled in Germany to its strictest standards, yet products can be produced at some of the largest production facilities worldwide. This unique corporate structure allows GPO to offer the highest quality products with better features at a significantly better price. The company is 100-percent confident that all its products will not only function perfectly but also exceed all expectations. Therefore, GPO USA has created an industry-leading Spectacular Lifetime Warranty™. With outstanding professional service, GPO USA will take care of its products before, during and after the purchase at no charge—EVER. Founded in 2016, GPO has its U.S. headquarters in Richmond, Va. For more information on GPO USA, visit www.gpo-usa.com or call 844-MY-BINOS (844-692-4667).