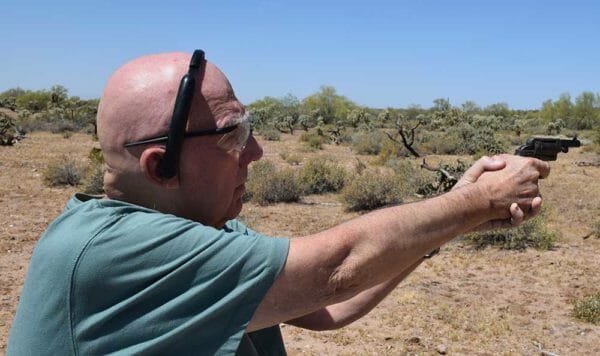 Arizona – -(AmmoLand.com)- AmmoLand News is sad to announce that our friend and popular reloading and gun writer Bob Shell passed away Friday, February 16th, 2019.
Bob Shell is a 35 plus year veteran writer of Antique and Obsolete ammo crafting long before he came on board as a regular writer for AmmoLand News. Bod was a published author and his books on reloading will be live on as resources for new shooters/reloaders now and into the future. His best-known book titled Reloading From Another View is now a much-coveted paperback when you can find it. But his follow up edition, Reloading From Another View II and can be downloaded to a Kindle. It is a very detailed book on reloading and included much info not found elsewhere.
Bob wrote for various magazines including:
Shotgun News
Canadian Firearms Journal
Guns Australia
Harris Publications
New Zealand Guns
Starline Brass Blog
and many more.
Bob was a founding member of POMA and a member of OWAA, both professional outdoor writing associations. He also belonged to the Canadian Outdoor Writers' Association. When he was not writing, he was making ammo for some obscure caliber.
"Bob Shell a good friend and legend in the firearms industry passed away last Friday. There was not a rifle or pistol cartridge made in the past 150 years that Bob was not familiar with. For those folks not fortunate enough to have known Bob he could quote you chapter and verse on their history, development and whether they are still available. AND, if they weren't, he would offer to make you a couple hundred, just in case you wanted to "play"."

"There are a lot of folks in the industry who are considered experts. However, Bob WAS truly an expert, but very humble and always eager to share his knowledge with anyone who asked. He had an indomitable spirit and didn't allow physical limitations to slow him down. [Bob was reliant on a wheel chair for many years.] He is truly an inspiration to all of us. Bob Shell was one-of-a-kind and will be sorely missed by all who knew him. R.I.P. Old Friend… R.I.P." ~ Dr. Jim and Mary Clary, New Mexico.

"Bob was a great supporter of AmmoLand News and one of our first regular writers starting in 2012 with close to one hundred articles published on AmmoLand.  All those articles are still available online and all worth re-reading. Bob's insights and knowledge on reloading and cartridges were unmatched and his passing is great loss as he was unreplacable. He will be greatly missed by all of us here at AmmoLand News." ~ AmmoLand Editor in Chief, Fredy Riehl.
Bob requested that no services be held, we will update this report as we get more information.