SMYRNA, Ga. –-(Ammoland.com)- GLOCK, Inc., a global leader in firearm manufacturing, introduces the newest addition to the 9X19 pistol family, the G45 Modular Optic System (MOS). The G45 MOS incorporates the popular "Crossover" design with a factory-milled slide, making it modular-optic-ready.
Making its debut at the 2019 NRA Annual Meetings in Indianapolis, Indiana, the G45 MOS features the Crossover design which combines the compact-size slide with the full-size frame. The G45 MOS comes with custom mounting plates to accommodate the most popular reflex optical sights and will be available at select dealers after April 26th.
Reflex optics (MOS) allow you to look through the reticle and focus on the target and alignment of the dot. With improved accuracy, quicker target acquisition and versatility, MOS pistols are popular in competitive shooting and are becoming increasingly popular for home defense and target shooting.
"As the industry trends toward pistol mounted optics, the G45 MOS has become my go-to platform when working with LE and Military," said GLOCK Team Captain, Shane Coley. "With the ability to have iron sights or optics, the possibilities are endless and we are able to better support our customers' preferences. Even the competition world has emerged with the Carry Optics division where Team GLOCK has had numerous wins and championships."

GLOCK Modular Optic Ready G45
The G45 MOS incorporates the 5th Generation elements such as the ambidextrous slide- stop lever, the Modular Backstrap System, and the match-grade, GLOCK Marksman Barrel (GMB) for increased accuracy. Both the slide and barrel feature the nDLC finish, the removal of the half-moon cut seen on previous Gen5 models, and the addition of front serrations on the slide.
Additional information about the G45 MOS can be found at https://www.glock.us.
---
About GLOCK, Inc.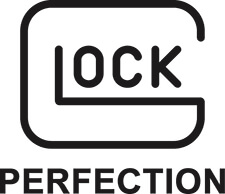 GLOCK is a leading global manufacturer of firearms. The simple, safe design of GLOCK's polymer-based pistols revolutionized the firearms industry and made GLOCK pistols a favorite of military and law enforcement agencies worldwide and among pistol owners. In 2019, GLOCK celebrates its 33rd Anniversary in the United States. Renowned for featuring three safeties, GLOCK pistols offer users of every lifestyle confidence they can rely on. GLOCK, Inc. is based in Smyrna, Georgia. For more information, please visit us.glock.com.